8 Reasons to Consider In-House TOGAF Training Courses For Your Team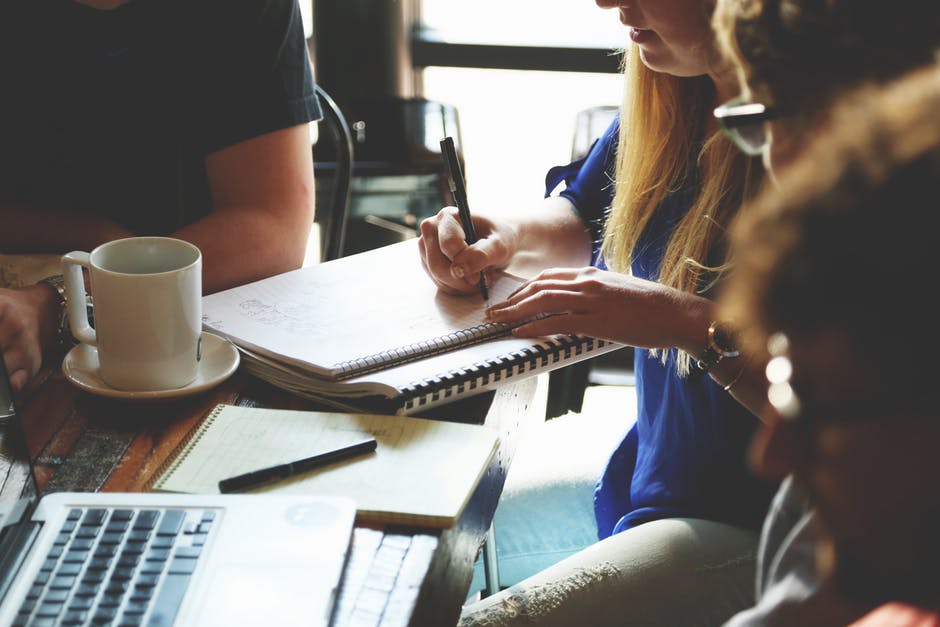 Want to learn more about the TOGAF training courses that come to you? Find out about the in-house TOGAF training courses that benefit the whole team here!
Keyword(s): togaf training
A company is only as strong as its team. And if you want your company to succeed, that starts with giving your team the training they need.
If your company wants to compete in today's economy, then you need to equip your team with the TOGAF enterprise architecture principles.
Getting your team trained poses its own challenges though. There are a lot of moving pieces to consider, such as individual schedules, training budget, and the diversity of available training methods.
But if you're looking for the best way to offer TOGAF training to your team, here are some reasons why you should consider bringing those courses in-house.
Train In Less Time
Imagine that you have a team of fifteen people, and you want all of them to go through the same training on their own time.
A couple of them finish the training later that night. Everyone else had their own plans, so they add it to their list to finish by week's end.
A fortnight later, and only half of the team has finished it. Meanwhile, everyone else is itching to get on to the next project.
With group training, however, you can give your entire team the same information at the same time, allowing you to move on to more important things.
Convenient For Your Team
There's a simple reason why off-site training takes so long to complete.
It's inconvenient.
Modern life is a constant juggling act between work, family, social obligations, and whatever time for hobbies left over at the end of that. Most individuals are jealous of the little leisure time they get each day.
They don't quickly give that up. And while you might not feel like you're asking them to give too much extra time, it's time that they would need to take from one of the other thousand things vying for their time.
But if you train in-house, then they don't need to take time away from other obligations. They simply go to work during their normal hours and receive all the training that they need.
Save On Travel Expenses
The average Brit commutes 54 minutes every day. That's as much as £5,000 in some parts of the country.
Your workers may not travel quite as much to come to work, but unless they live next door to the office, there's a good chance that they're already spending enough time and money on their commute.
The last thing they want to do is add the additional travel time to an extracurricular training facility. If you're reimbursing their training (which you should), then that money comes out of your pocket.
On the other hand, if you train them in-house, there's no additional travelling to be done. You also don't need to worry about offering them a per diem to cover other travel-related expenses.
Customise Training For Your Company
If you sit in on a session at a training facility or an online training, the information for that training will need to be applicable to everyone who sits in on that training. It's up to you to apply that training to your own context.
However, if you bring the training into your own office, then the trainer can customise the information to your company's specific challenges and opportunities.
Given that TOGAF enterprise architecture principles are incredibly specific to your company's vision, purpose, and opportunity, in-house training will allow you to collaborate with the trainer on shaping your own principles for your business.
Build Camaraderie Between Teammates
Your office is a hotbed of collaboration. While your team members may spend most of their time working on their own, their projects depend on the work of those around them, operating in concert like cogs in a clock.
But if those workers are isolated from one another, that collaboration can be stunted.
When paired with the close quarters of an office, this isolation can breed contempt. One person's quirky habit becomes the fly in their coworker's ointment.
However, if those same two coworkers have a relationship that goes beyond the proximity of their desks, that same habit might even become a little charming.
This camaraderie doesn't happen on accident: it's grown through shared experiences. When your team members overcome challenges with one another, it makes for a stronger team.
In-house training often includes team-building exercises, and while these activities might seem silly, they can increase communication, collaboration, and relationships between team members, leading to better performance in the long term.
Boosts Overall Productivity
If you're weighing different training options for your team, you might be looking at in-house training and thinking about all the time that you'll lose for the actual work of your business.
While you might not be asking your team to find time on their own, you still need to take that time away from current projects that your team is working on.
That might feel like a lot to give up, but it will actually help your team's productivity in the long run.
As mentioned previously, these trainings can help increase relationships between your team members, which can help them work more effectively with one another.
But more importantly, your team will be better equipped to take on new challenges after being trained. The time that you lost to the training sessions will be gained by the boosted capabilities of your team.
Looking For In-house TOGAF Training?
If you've been searching for a good option for your team to complete TOGAF training, you're in luck. Our highly-experienced consultants and trainers would love to help.
Fill out this form to request an in-house training! We'll see you soon.