7 Amazing Accredited Training Courses For Enterprise Architects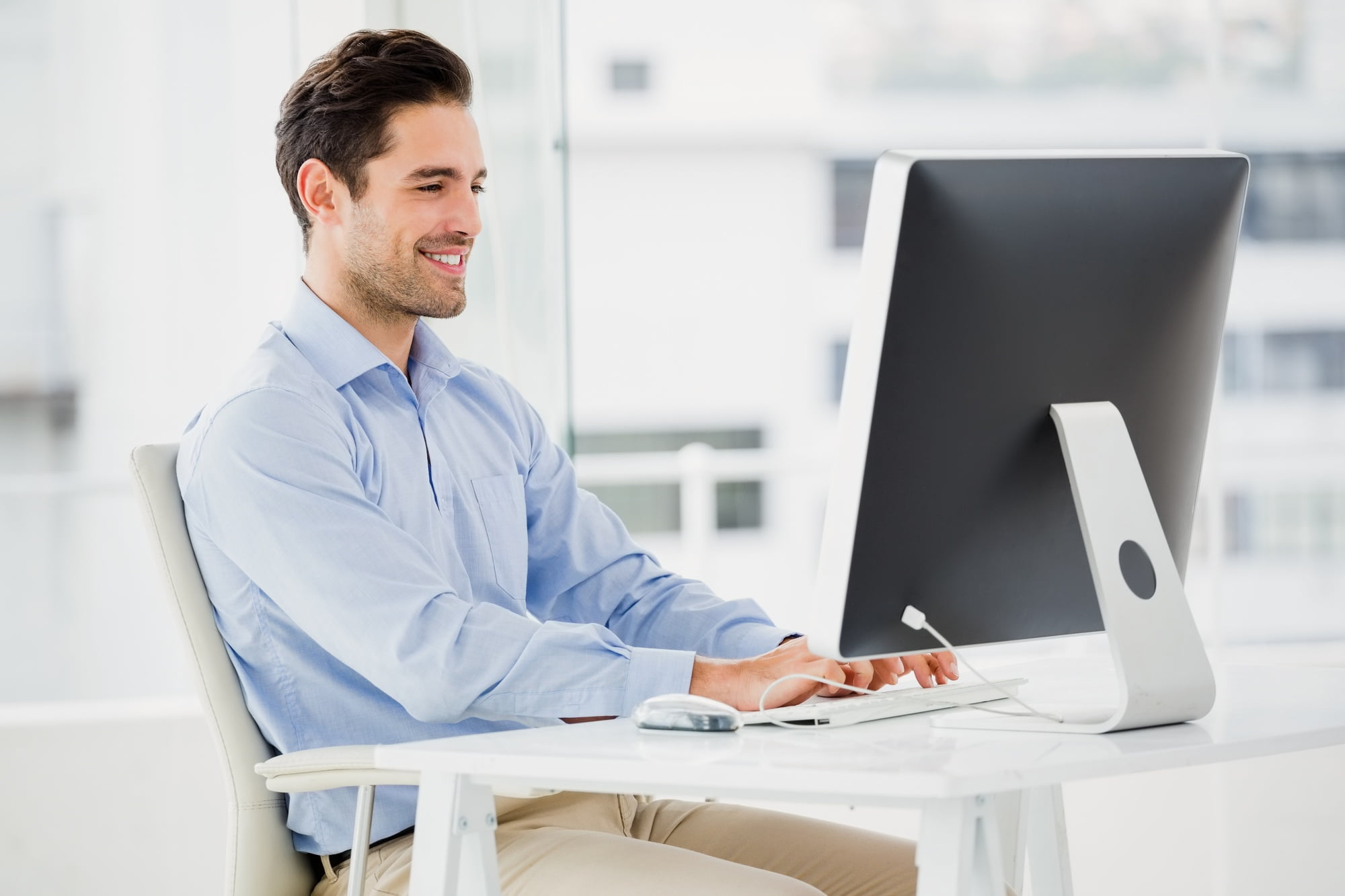 Accredited Training Courses For Enterprise Architects
Do you want to become an Enterprise Architect? We're here to help. Here are 7 amazing accredited training courses for you!
Keyword(s): Accredited Training Courses
There's never been a better time to become a certified enterprise architect.
Experts predict that 55% of organisations will incorporate an integrated business and IT strategy plan into their businesses by 2020. If companies want to achieve a competitive advantage through IT, enterprise architecture is key.
If you're looking to become an EA, certifications are a great place to start. The courses will make sure you have the right tools to take on complex IT challenges. Present yourself as a well-rounded professional by loading your resume with multiple certifications.
Keep reading to find out what an enterprise architect does, and what accredited training courses you need to take to get certified.
Understand the Work of an Enterprise Architect
When a company is developing a new technology product, they must identify the product's requirements. They must derive the functional design and uncover the unknowns related to said design. On top of this, the company must be sure the customer's expectations of the product are met.
These are the issues that enterprise architects address. They ensure that a company's business strategy is achieving its goals. They do so by using proper technology systems architecture. Enterprise architects must keep up with industry trends. They then determine which trends the company should implement.
The average salary of an enterprise architect is £78,079 a year, but it ranges from £59,000 to £110,000. Certifications and experience will play a big role in determining your salary.
Why Accredited Training Courses Are Important
Certifications are a great way to show potential employers that you have technical skills. You can only meet these certifications through accredited training courses.
The right certifications will give you a competitive edge over other applicants. Plus, you're likely to earn more than enterprise architects that are uncertified.
Use these certifications to your advantage as career-building tools.
Top Enterprise Architect Certifications
Choosing which credentials you will train for will often be dictated by your employer. There are also many vendor-specific architecture credentials. These courses will be obvious to take based on your work environment or ideal job.
Here are seven certifications achieved through accredited training courses that you may want to consider.
1. CISSP Information Systems Security Architecture Professional (CISSIP-ISSAP)
Do you already have a Certified Information Systems Security Professionals (CISSIP) certification? If you want to add a concentration in architecture, consider the CISSIP-ISSAP certification.
In addition to a CISSIP certification, you'll need two years of hands-on experience working with one or more domains in the CISSIP-ISSAP realm. This exam covers topics such as infrastructure security, governance, and compliance. You'll also learn about risk management, security operations architecture, and more.
2. TOGAF 9
If you're familiar with enterprise architecture, you've heard of The Open Group Architectural Framework (TOGAF). This is one of the most used frameworks in the industry. This makes the certification a useful one to include on your resume.
The TOGAF 9 is globally recognized and vendor-neutral. You can easily show your skills using its framework to implement and manage a company's enterprise technology.
There are two levels of certification within the TOGAF 9. These are Foundation (Level 1) and Certified (Level 2).
3. Salesforce CTA
Salesforce was first to introduce the concept of using the cloud to provide customer relationship management (CRM) software in 1999. It makes sense that they would offer their own certification. They provide skills to experienced professionals necessary to support their strong customer base.
Salesforce's top-tier certification program focuses on the Certified Technical Architect (CTA) credential. CTAs possess all the skills necessary to design, build, and implement the best platform solutions.
First, you must get the Certified Application Architect (CAA) certification. Next, you'll need Certified System Architect (CSA) credentials. These are also offered by AWS. You must meet specific experience requirements and pass an exam and a board review.
The board validates your knowledge and skills in specific Salesforce areas. These areas include integration, solution architecture, data, security, and others.
The studying isn't over after passing the exam, however. You must pass a maintenance module exam with every new product release cycle (usually three times per year). Maintaining this certification can be challenging, but it's vital if you're interested in a Salesforce IT career.
4. AWS Certified Solution Architect
The Amazon Web Services (AWS) Certified Solutions Architect exam is for those already in a solutions architect role. You should have at least one year of experience designing systems on AWS.
This examination covers designing a system based on the requirements set by the client. You'll have to demonstrate best practices for implementation. On top of this, you will have to show strong, long-term project management of a project. Hands-on experience is required to pass this exam.
5. ArchiMate 3 Certification
ArchiMate is a standard specification of The Open Group. The Open Group is a global consortium. They catalyse the achievement of business goals through technology standards.
ArchiMate 3 is a modelling language that complements TOGAF. Enterprise architects must learn how to formally communicate architectural ideas. This is what the ArchiMate 3 Specification addresses. It's a lightweight language that describes all layers of solutions architecture.
To get this certification, experience in software solution design and of the TOGAF is helpful.
6. IT4IT Foundation
A two-day course in IT4IT Reference Architecture will give you the relevant knowledge to earn this certification.
This training is for individuals who manage, develop, and implement IT structures. By taking this course, current IT professionals will identify the key IT objectives. These objectives strengthen a business's overall competitiveness.
This course will also give you the skills to transform your current IT to a service broker model.
7. EC Council Certified Network Defence Architect (CNDA)
Are you interested in a career in IT security and compliance for a government or military agency? If yes, you should consider the CNDA certification from EC Council.
To take the exam, you must be already working for a government or military agency. Or you can be a contracted employee of one. This certification is like the Certified Ethical Hacker (CFH) credential. The CFH is for professionals who penetrate networks and/or computer systems using the same processes as a hacker.
Take the Next Step and Become Certified
As an IT professional, there are many certifications available to you. Your circumstances, any employer requirements, and long-term career goals will influence your choices.
Our goal is to support our clients in creating and implementing their strategic business initiatives. We have a highly experienced team of consultants and trainers to help.
Interested in taking your career to the next level with accredited training courses? Contact us today.