How to Find a TOGAF® Certification Course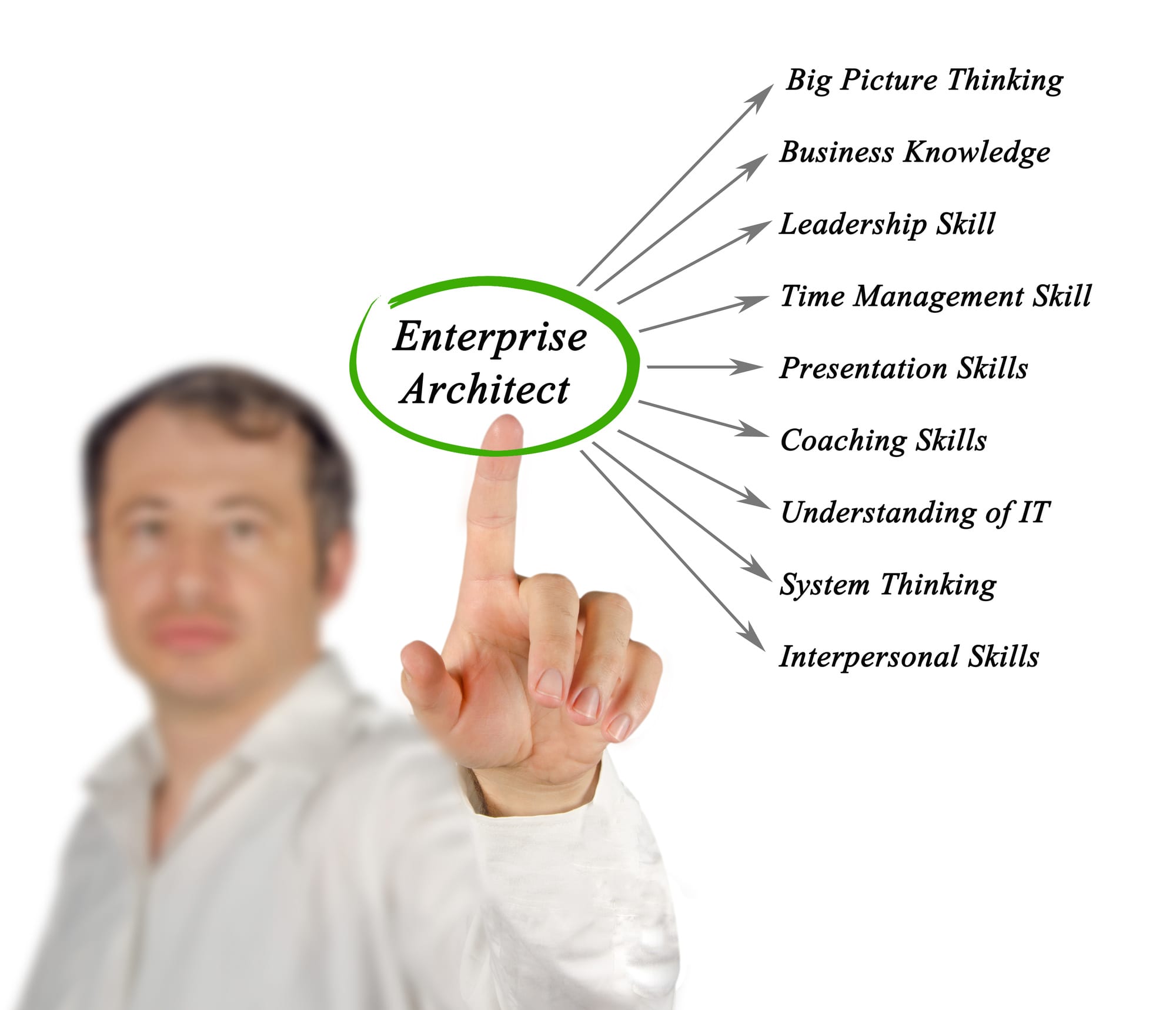 What are the steps to getting a TOGAF® certification? What is the foundation? If you want to be a better enterprise architect, you need to find an accredited training course today. This article tells you how to find the right one for you.
Keyword(s): togaf certification
Are you considering a TOGAF® certification?
Whether you're already an enterprise architect, considering becoming one, or wanting to improve your business through this training, TOGAF® certification is the best route to take.
But how do you get started? How do you find the right course to help you earn your certification?
Keep reading, and you'll learn everything you need to find a great program to get TOGAF certified.
What Is a TOGAF® Certification?
If you didn't already know, TOGAF stands for The Open Group Architecture Framework. It's a set of standards created by The Open Group to direct enterprise architects and business professionals.
By having common ground and a framework in place, professionals can easily do their job of improving the infrastructure within a business.
For those considering enterprise architecture as a career, certification is crucial to your business. It shows that you've had the training necessary to help businesses set themselves up for success.
Why Get TOGAF® Certified?
There are many reasons to get TOGAF® certification. We're just going to list a few for you.
Enterprise architecture is a growing field with a demand for certified professionals. Certification allows you to learn industry terms so you can communicate easily with other professionals.
This certification is a great way to boost your salary by proving to companies that you have the knowledge and skills to help them. Enterprise architects make an average of $127,687 per year.
With these things in mind, continue reading to find out the steps you need to take to get a TOGAF certification so you can reap the benefits.
How to Get a TOGAF® Certification
The TOGAF® certification process is simple and straightforward. However, that's not to say it will be easy, as the training courses and exams will provide challenges to those who come unprepared.
That being said, if you're determined to get certified, then you shouldn't have any problem accomplishing your goal.
1. Decide Your Level of Certification
There are two levels of certification you can choose from: Foundation and Certified.
Foundation requires you to take one exam after a course of study. The purpose of this level is to show that you know the basic concepts and principles of TOGAF® and enterprise architecture.
As you can see, the Foundation level is essential for learning the trade, but for anyone serious about enterprise architecture, reaching the Certified level is necessary.
The Certified level proves that you're able to apply your knowledge in a real-world world setting and analyze infrastructures. To reach this level, you'll need to take two exams: the Foundation exam and the Certified exam.
One you've decided which level you should study for, you're ready to move onto the next step.
2. Attend a TOGAF® Accredited Training Course
While you technically can self-study for the TOGAF® exams, we recommend attending an accredited training program instead. This way, you can rest easy knowing that you're getting everything you need to pass the exams.
In the next section, we'll go into more details about how you can find an accredited course.
Non-accredited courses have no accountability. That means there's no way of knowing for sure if they're teaching the right materials, so they could end up being a huge waste of time and money.
3. Take Exam(s)
Once you've gone through the course, the only thing left is to take the TOGAF® exams. If you're taking both in English, you can save some money on exam fees by getting a combined exam.
Taking the exam in Brazillain Portuguese, French, Latin American Spanish, or Simplified Chinese will typically cost you $320 per exam.
How to Find a TOGAF® Accredited Course
As previously mentioned, the best way to successfully pass the exams is to take an accredited course.
Here are some ways to know if a course is accredited:
On The Open Group List
The Open Group features a list of businesses that offer accredited training courses. This is by far the easiest way to know for sure that a business is accredited since there's no way to fake being on their website.
Architecture Center can be found near the top of that list as we offer accredited TOGAF® 9 training programs in several countries.
Feature Badge on Website
Another way to make sure that the course you're looking into is accredited is by looking for the official badge on their website. Companies that offer accredited programs will proudly display this badge.
Companies that aren't accredited could steal the image to claim to be legit, so be careful to always double-check back on The Open Group's website and find their name on the list.
Reasonable Fee
If an "accredited" course is offered for free or else thousands of pounds for just the Foundation course, be wary.
Accreditation and gathering teaching materials takes time and costs money. If an institution is offering free courses, they're probably making their money another way, which could end up costing you dearly.
On the other hand, if a course is way over-priced, then they may just be in it for the money. Today, creating your own website is cheap and easy. Someone looking to make a quick buck could do so just selling one fake course from a fake website.
As always, you'll want to check back with The Open Group's list to see if the training course you're looking into is there. Otherwise, you might find yourself with lighter pockets and nothing to show for it.
Ready to Get Started?
Now you know exactly what steps you need to take to get certified as an enterprise architect. As you can see, it's a simple process. Anyone with the drive and desire to further themselves in this industry can do so.
If you're ready to jump into a TOGAF certification training course, contact us today for more information about when our next accredited courses are starting up in your area.