What is IT4IT Certification? A Definitive Guide to Everything You Need to Know.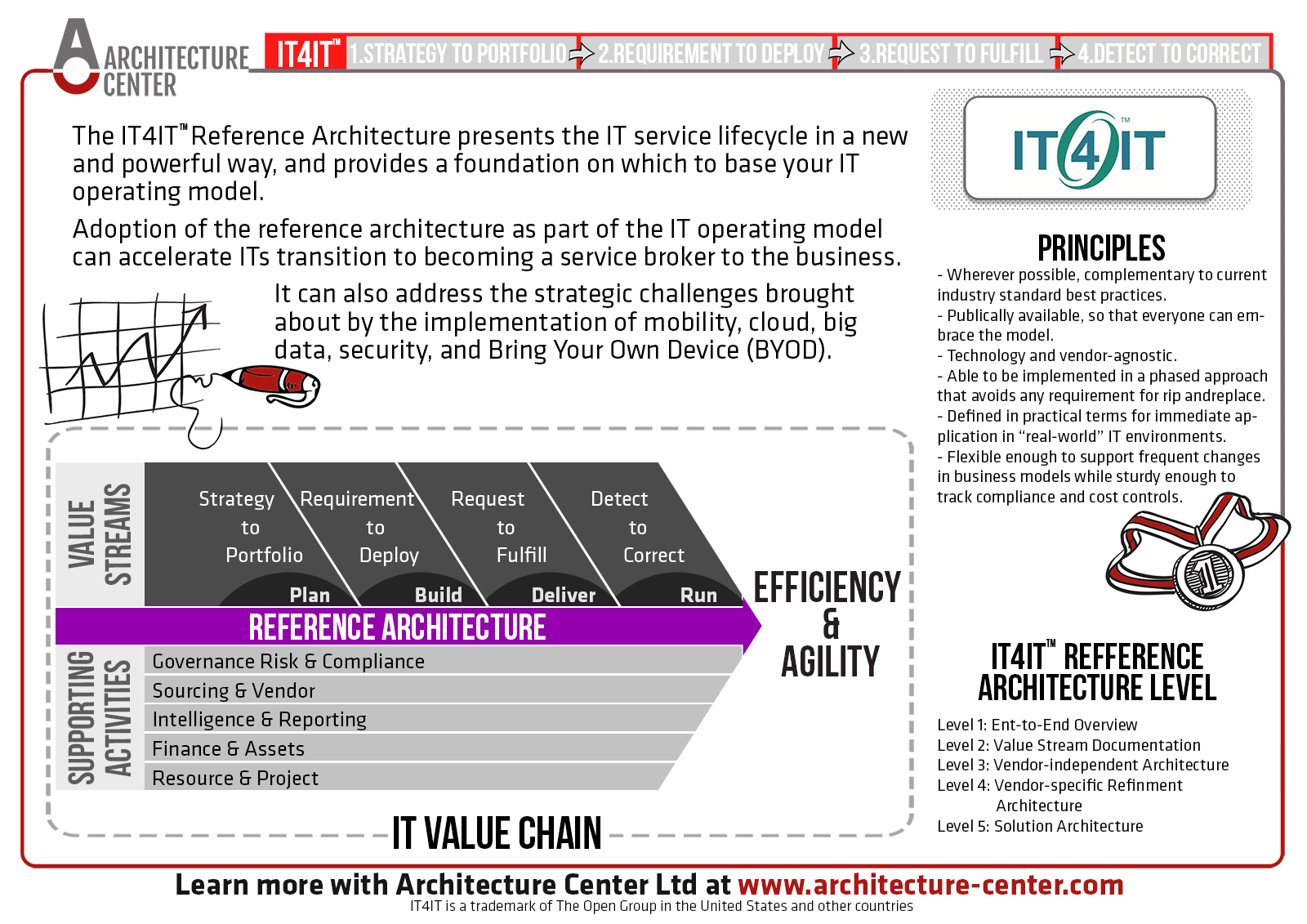 What is IT4IT Certification? A Definitive Guide
There are many benefits to the IT4IT certification. Here is everything you need to know.
Keyword(s): it4it
Information technology has become an integral part of so many aspects of business life. Your firm's success relies on information technology. You need to have a well-trained staff of IT professionals.
You may have heard about IT4IT and how it plays a critical role in business success. But what exactly is it?
IT4IT Certification is a set of best practices. It was created by The Open Group to help businesses address their specific IT needs.
Curious to learn more? Let's take a close look at the history and value of this certification.
What Is The Open Group?
The Open Group is an association of information technology entities. These entities represent the full spectrum of the information technology industry. The group has created many IT best practices that your firm uses today.
That sounds pretty complicated! Let's take a closer look.
In The Open Group, over 625 businesses, government agencies, and educational institutions have joined together. They promote open IT architecture for a wide range of uses.
These 625 firms might be large and famous, like IBM, Huawei, and Apple. They might be small IT start-up firms. Government agencies like the US Department of Defense and NASA are also members of The Open Group.
The group was formed in 1996. It has been active in open IT architecture and software since then. It is the certifying body for the TOGAF system of enterprise planning as well as the UNIX operating system.
The Open Group aims to support IT businesses and professionals. It promotes success through open access to standards and training.
The group has created a number of certifications. These include an IT Specialist cert, an ArchiMate certification, and the IT4IT certification.
What Is IT4IT Certification?
The Open Group has created a variety of business practices and standards around information technology. These standards, or "architectures," seek to define the role of IT in the success of businesses, educational institutions, and government agencies. The IT4IT Certification focuses on a "value chain" approach to IT management.
One of these architectures is called IT4IT. The IT4IT Reference Architecture Version 2.1 is available for download from The Open Group's website. As you will see, it is a long and complex document.
IT4IT Certification was created in 2015 and has grown in importance since then. With so many big-name IT vendors, companies, and enterprises signing on to IT4IT Architecture, it is a certification that can be applied across a wide range of businesses and industries.
To help IT professionals and managers, The Open Group has created a training that introduces the principals of IT4IT Architecture. The training provides a foundation in the core concepts and terminology of IT4IT Architecture. The certification can be obtained by demonstrating knowledge of these principals.
The training is mostly done by various organizations that have passed The Open Group's certification process. These courses may be completed on-line or in person, and usually take at least two days to complete. Once you've passed the training, you may be ready to test for the official Open Group certification.
What Is The IT Value Chain?
The term "value chain" was created by author Michael Porter. The business model describes a set of activities performed by an enterprise to create a good or service.
A value chain approach sees an enterprise as a system made up of subsystems, all of which contribute to the end product of the enterprise.
The IT value chain breaks down all IT services. These components work together to form the IT success of an enterprise.
IT value chain is split into two categories. These are primary and supporting activities.
Primary activities focus on the delivery of a good or service. The list of primary IT services is:
Strategy to Portfolio
Requirement to Deploy
Request to Fulfill
Detect to Correct
Secondary IT activities support primary activities. Their aim is to maximize efficiency. These include risk and compliance, sourcing, finance, and analysis.
Who Should Get IT4IT Certification?
There are many reasons to get an IT4IT Certification. With reliance on IT growing across businesses and industries, creating IT systems has become an integral part of success. IT4IT Certification provides a framework and practice for creating the best IT system for your enterprise, no matter what industry it is in.
Today, information technology encompasses much more than setting up email addresses for employees. From online learning and data security to scientific applications, each entity has its own particular IT needs. IT4IT Certification addresses how to anticipate and fulfill those needs in the creation or updating of your systems.
IT professionals, managers, and even IT executives would all benefit from taking the IT4IT training. IT job seekers also should consider getting this certification. It is a great thing to have on your CV.
How Do I Get Certified?
Certification is controlled by The Open Group. Members who want to become certified must pass the certification exam.
The best way to succeed in the exam is to take an IT4IT Architecture preparation course. These courses are run by different groups and educational firms like the Architecture Group. The courses are designed to prepare employees for the certification exam.
Get Help and Get Certified!
The Architecture Center is here to help. We offer a range of online and in-person courses to prepare you for the IT4IT certification and others as well.
Contact us today to get started. Learn more about IT4IT certification and how it will help you and your business!