8 of the Most Important Enterprise Architecture Training Courses For the Future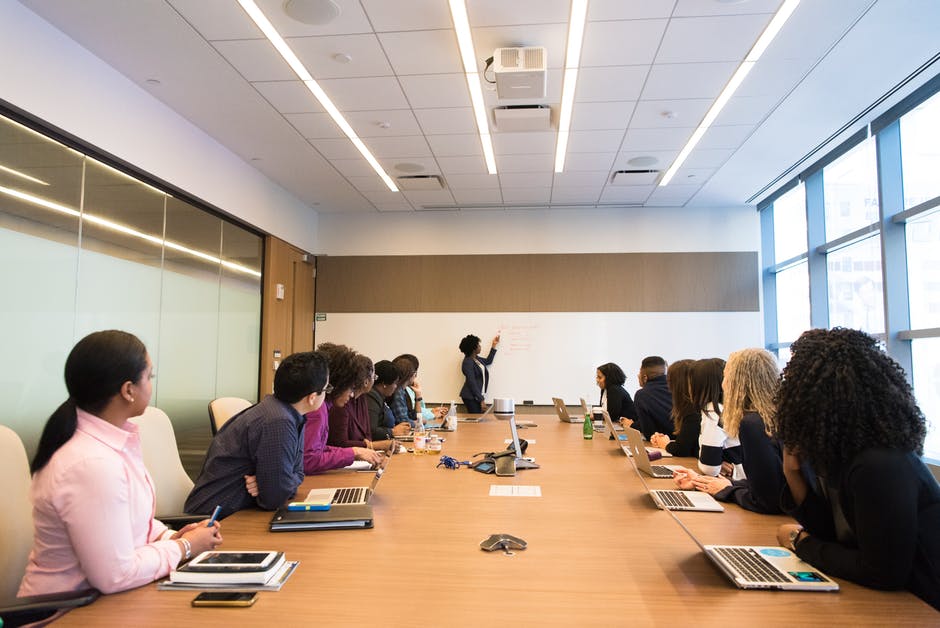 The Most Important Enterprise Architecture Training Courses
If you're in the enterprise architecture industry, this post is for you. Click for the most important enterprise architecture training courses for the future!
Keyword(s): enterprise architecture training
The power of enterprise architecture is echoing across businesses around the globe. From cloud systems to IT strategy, the works of enterprise architecture is everywhere.
Have you been eyeing the enterprise architecture industry? Do you want to get an edge on the competition? Then there's a lot of training courses that can help you.
Getting your enterprise architecture training is a long road, but we're here to steer you in the right direction.
Certifications for Enterprise Architecture Training
Training courses are all over the internet and come in many forms. For enterprise training, most will be elaborate courses similar to a semester's worth of college studies.
When it comes to breaking in or speeding ahead in the enterprise architecture industry, you'll need these courses. They not only lay the groundwork for the projects you'll be working in, but also give you the proper certifications to solidify your talent.
Not all certifications have explicit instructions to take a related online course. That said, the knowledge a course can provide can push you to complete these certifications.
These 8 courses and certifications are the backbone of enterprise architecture. Follow these and you'll be good to go for anything the industry throws at you.
1. The Open Group TOGAF® 9 Certification
TOGAF is one of the most potent and popular frameworks for enterprise architecture. Every TOGAF® course and certification is recognized on a global level. They're an obvious inclusion for any enterprise architect.
TOGAF is best used for implementing and managing a host of enterprise technology. This marks it as a versatile skill that can slide into almost any setup.
The certification and course have 2 different levels and you can complete them either together or separately.
2. Axelos ITIL Expert and Master Certification
Another popular IT management framework is ITIL. Its strength comes from managing service processes and is almost a requirement if you work in any ITSM environment.
This certification focuses on hands-on experience, working with IT service management in leadership and management positions. The general suggestion is a 5-year experience before moving to the Masters level.
Both the Expert and Masters levels can be valuable certifications. The Axelos certifications don't always need coursework. Though finding a good training program to give you a headstart on your ITIL basics is a great start.
3. CISSP Information Systems Security Architecture Professional (CISSIP-ISSAP)
Some courses and certifications build upon other certifications brought into the enterprise architecture mind frame. This certification builds upon a CISSP certification with a heavy focus on architecture.
These courses cover identity and access management architecture. Both of these provide a common backbone for enterprise architecture.
As well, it often covers security operations, infrastructure security, governance, compliance, and even risk management and modelling, and application security.
4. Dell EMC Proven Professional Cloud Architect Training and Certification
This certification is a collection of various certifications under the Dell EMC certifications. You can take each of the condensed courses themselves if you wish.
The courses cover designing cloud services in an ITaaS environment. It also covers the management and gathering of proper requirements for said cloud services.
There are many collaborative applications that these courses can provide and it's a perfect way to practice your skills.
5. EC Council Certified Network Defense Architect (CNDA)
For all the government and military contracts, this is the certification that'll be of the utmost importance. With a heavy focus on security and organizational compliance, this is a great course for high-security frameworks.
The EC Council has constructed this course to provide a stable learning platform for ethical hacking. This course is one that needs to be taken through a government agency. In addition, it'll require a previous CEH certification.
The CEH, or Certified Ethical Hacker, has a lot in common with the CNDA. Both showcase a user's ability to prove security issues by "hacking" the system.
Using offence as a form of defence has been many governments' tool for cybersecurity.
6. Google Professional Cloud Architect
This is a more company-specific certification and works with Google Cloud technologies. With Google's prominence in the industry, it's a powerful tool to have on your resume.
There are multiple details needed to understand how best to design and plan using Google Cloud's architecture. It can be used for security, compliance, cloud management, and optimising business practices.
Google has remained versatile in a wide variety of operations on the cloud and cloud implementation. Google paves the way for a strong basis contender in the enterprise architecture industry.
7. Professional Cloud Solutions Architect Certification
This is the Cloud Credential Council's very own cloud architecture certification. It has a host of benefits and teachings on basic enterprise architecture.
This course covers a wide area of the enterprise architecture industry. The topics range from ITaaS, cloud computing, and even implementing and evaluating existing cloud structures.
This certification doesn't have strong requirements ahead of time. Though understanding of strong basics like TOGAF and basic cloud technology can make the courses easier.
8. Red Hat Certified Architect
The Red Hat Certified Architect has several tiers of certification. All of them can help build up your enterprise architecture expertise. There's the Certified Engineer, the Certified Enterprise Microservices Developer, and the Certified JBoss Developer.
The variety of Red Hat certifications allows you to customise based on your current job. It can also help future job applications or a simple specialisation into a piece of the industry you excel at.
The Evolution of Enterprise Architecture
These 8 certifications are only the beginning. With the ever-shifting atmosphere of technology, enterprise architecture is bound to shift as the years go on. While none of these certifications will be useless any time soon, new ones will come.
You should always brace yourself by keeping up to date. Which courses come along and what new frameworks and technologies you can use is important to keep up with the industry.
Keeping Training Sharp
Getting the most out of your enterprise architecture training is easier with the right guides. The enterprise architecture industry has a lot to offer and will remain the backbone of many businesses for years to come.
With all technology shifts and industry changes, it's good to stay on top of what certifications you'll need for the future. We here at the Architecture Center have all the information and resources you'll need. Contact us today!