How to Stay On the Cutting Edge of IT Architecture: 9 Tips For Futuristic Thinkers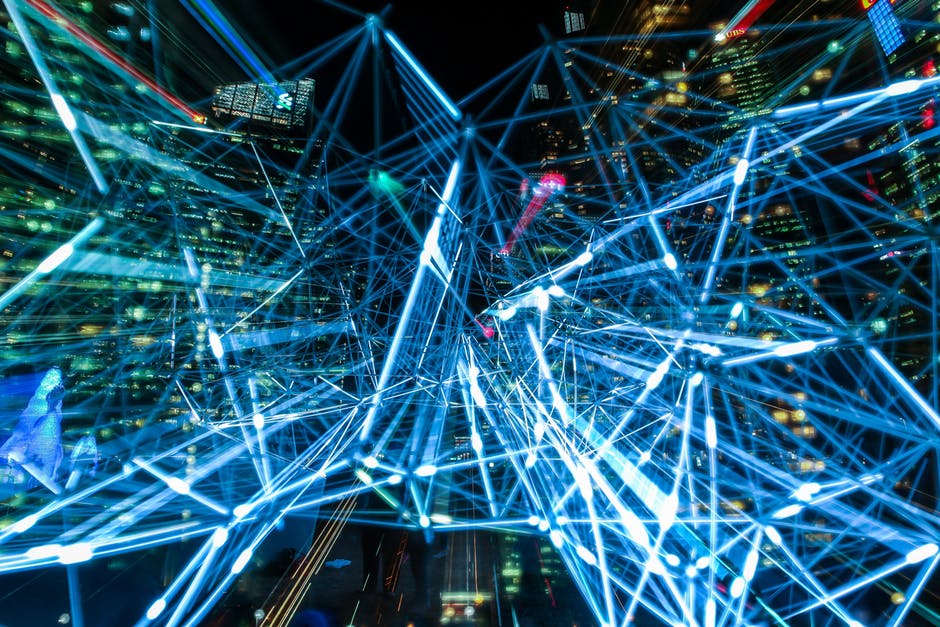 How to Stay On the Cutting Edge of IT Architecture
If you're interested in IT architecture, this post is for you! Click here for 9 tips you need to know to stay ahead of your peers!
Keyword(s): it architecture
Planning and implementing IT architecture is a tough endeavour.
You have to constantly juggle a bunch of technical details. To make things more complicated, a new era of enterprise technology is disrupting established models, practices, and strategies.
We live in times of global digitisation and smartphone proliferation. Artificial intelligence and machine learning continue to reshape the tech landscape.
Well, what this means is there's not much time to dwell on the past. We have to initiate smart strategic planning and set our eyes on the future horizon. That's the way to keep up with shifting customer expectations and the rapid pace of innovation.
Here are some actionable tips on how to navigate this brave new IT world.
1. Go Over the Basics of IT Architecture
The world of tomorrow is a fascinating topic to explore, but don't get ahead of yourself.
Take your time to revise the basic components of the IT infrastructure. Get familiar with common IT tasks, standardising technology, consolidating resources, collaboration platforms, etc. Understand the role each one of them plays.
While at it, give common tasks some special thoughtful consideration.
They refer to high priorities such as eliminating information silos. What is more, they involve resource integration, as well as the definition of technical standards and security requirements. You can rest assured these activities will make or break your IT efforts.
2. Initiate Strategic Standardisation
Standardisation of technology is a crucial strategic campaign to set in motion.
This process revolves around keeping your hardware and software as consistent as possible. You streamline core operations and reduce the complexity associated with enterprise architecture implementation. In the process, you tap into economies of scale and facilitate integrations.
Likewise, you become adept at seizing support opportunities and improve future control.
Therefore, it's a good idea to stick to applications and development platforms that reduce architecture complexity. For instance, set up company-wide backbone solutions for integrating apps from different providers. Smooth integration is way more important than adding more functionalities.
3. Ramp up Your Agility
Moving on, you have to find ways to make your IT architecture more lean and agile.
You can keep some legacy systems running, but they mustn't impede the effectiveness of the overall IT transformation. See if you can make them as fast as the rest of the system.
Uniform high speed is the name of the game moving forward. On the other hand, "two-track" IT organisations are falling by the wayside.
Furthermore, you may want to ponder novelties such as micro-services. Think of them as complex applications broken down into narrow components. They promote higher agility, while also increasing stability and scalability.
We predict a steady upward market trajectory for them in years to come.
4. Omni-Channel and Cross-Device Support
An escalating number of channels and end devices put rough challenges before organisations.
Namely, an average consumer utilises multiple devices on a regular basis. Most of these devices are mobile platforms. This is to say you might want to embrace the mobile-first approach.
It plays right to the strengths and overcomes the limitations of tablets and smartphones. At the same time, the IT architecture must support all other end-use cases, no exceptions.
Consumers accept nothing less than seamless integration and omnichannel capability. They also require you to provide timely and accurate information at all times. Meeting these goals, you'll gain an edge and reap immense benefits of early adoption.
5. Consolidation and Centralisation
Consolidation and centralisation of technology is another key next step toward IT greatness.
These two transformation processes are usually carried out via data centres. Apart from more optimal resources use, they bolster data recovery, network access, and service delivery. In addition, they bring amazing security benefits.
To make the change happen, focus on managing IT staff, file storage, directory services, and server resources. Do away with the remains of a fragmented approach and traditional system integrations.
Bear in mind Enterprise-Service-Bus methodology no longer cuts it either, which brings us back to micro-services. There are already many open source products you can take advantage of, so no excuses really.
6. Face the Data Galore
Modern businesses are awash with an unprecedented amount of data.
And the advent of the Internet of Things (IoT) suggests this is just the beginning. The main issue, of course, is how to extract value from a vast ocean of unstructured data. Well, numerous companies have responded by building data warehouses.
They pull data points from various sources and then proceed to analyse and process it in real-time. In order to do that, they have to employ new technologies like data lakes and in-memory platforms.
These novelty tools give rise to the transformation of the whole IT infrastructure. Here, we could be moving in the direction of hybrid big-data systems.
7. Security as a Growing Concern
Cybersecurity is one of the hottest IT topics of today.
Indeed, business organisations cannot stand idle as data breaches and identity thefts proliferate. And the situations may even go from bad to worse.
To keep the ever more sophisticated threats at bay, you need to reinforce your IT architecture. Yes, corporate giants can invest a small fortune, but there are many affordable layers you can add too.
The crucial thing is to take a wide, holistic view. Your policies and measures must encompass the entire value chain, as well as all data recipients and suppliers.
Note that some experts argue Security-as-a-Service will be the next big thing in this department. We can see the logic behind it. This model tends to improve risk management and thwarts cyberattacks via cloud-powered security checks.
8. Assess SaaS and PaaS Opportunities
Software-as-a-Service (SaaS) model is a reliable roadmap to success in a dynamic tech ecosystem.
It initiates a series of innovation cycles and makes implementations much simpler. Moreover, it has other advantages, such as transparent billing and provisioning. You can hardly go wrong with SaaS these days.
That being said, Platform-as-a-Service (PaaS) solutions are gaining traction as well.
They are replacing internal systems that used to be the mainstay of IT architecture. This is because they refine the app development process in multiple ways. Most notably, they demolish the barriers that undermine the implementation of Agile methodologies.
9. Leverage Automation
Automation is the present and future of IT frameworks.
It helps us boost operational efficiencies, eliminate the manual strain, and trim costs. For instance, you can make your life much easier by automating system maintenance.
Machines can do the heavy lifting, rolling in updates and patches and running scans. In the near future, they could also start configuring computers automatically. This innovation is fast approaching and it's called Infrastructure-as-a-Code.
It will bring about a change of perspective, as we begin to treat infrastructure as cloud-based software. What a time to be alive and run a business.
Ahead of the Curve
Like it or not, the future is already upon us.
However you spin things, it seems to introduce a mix of opportunities and challenges. Pioneers and forward-thinking market leaders waste no time resting on the laurels. If you want to join the race, reconfigure existing resources and deploy new IT architecture systems.
Make sure they are in line with industry standards and your overarching business goals.
Get smart about data and consider applying new models and policies. Standardise, centralise, and integrate everything for good measure. That's the way to maximise your enterprise IT capability while keeping the costs and risks at bay.
Check out our courses to gain deeper insights into what it takes to thrive in a highly competitive digital world. It's time to complete your IT projects with flying colours!