The Relationship Between Enterprise Architecture and DevOps Tools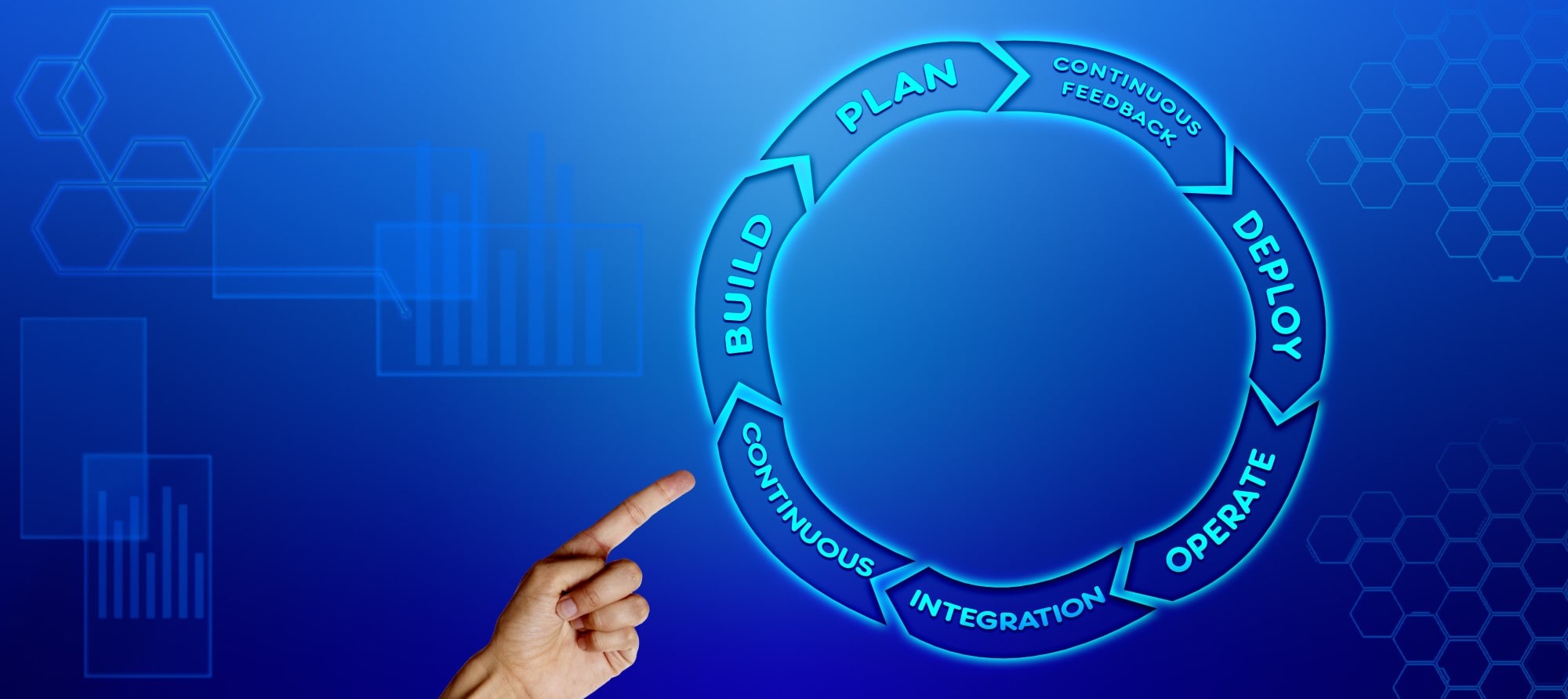 The Relationship Between Enterprise Architecture and DevOps Tools
Teams can use DevOps tools along with enterprise architecture to integrate their processes and establish high-quality data sources. Here is how.
Keyword(s): devops tools
There are many reasons why DevOps tools are more popular than ever before.
So if you're not as familiar as you should be with the intersection between DevOps and Enterprise Architecture (EA), you need to be.
Having DevOps and EA working hand-in-hand can truly bring incredible improvements to your business. Also, it'll enable you to take your competitors by storm.
Keep reading to know all about the relationship between Enterprise Architecture and DevOps tools, and what they can bring to your business.
DevOps Tools and Enterprise Architecture: At a Glance
We'll be throwing around a lot of technical terminologies in this article, but the most essential ones to know are DevOps, Enterprise Architecture (EA), and EA management. Let's take a look at what each of those entail to make sure we're all on the same page.
DevOps
DevOps is a chopped up word made of the two words development and operations.
It is an offset of what is known as the Agile revolution, intending to boost the time-to-market and the quality-to-market.
DevOps are tools or processes that connect different departments—with emphasis on the development and operations teams — to reach a higher level of efficiency in communications and time management.
Enterprise Architecture (EA)
With DevOps comes EA.
EA works on ensuring that DevOps teams are seamlessly integrated by using up-to-date technology and data sources.
Enterprise Architecture Management
This is the glue that holds EA and DevOps together. EA management is a rather modern discipline that tackles three main elements of DevOps. They are automation, analytics, and sharing.
Enterprise Architecture: An Overview
Now that we tackled what the terminologies mean, let's get into what EA entails as a discipline.
Saying that EA is a mature field with schizophrenic tendencies would not be an exaggeration.
Being around for more than 30 years, the field went through numerous ups and downs. It spanned highs of technological advances as well as awkward implementations.
EA is half business half technology. The business part covers mapping all the available processes and systems in an organization.
The technical part, on the other hand, delves into the implementation of the actual systems. And, connections used to initiate these business processes.
Due to its dual nature, EA can be a bit confusing to the uninitiated. Add to that its dated nature, and you'll be seeing some firms — for a good reason — believing that the whole field is obsolete.
However, they couldn't be more wrong. In the age of DevOps and agile methodologies, the EA field is almost unrecognisable from its predecessors.
This brings us to the relationship between EA and DevOps tools, and the new field that they created.
DevOps and Enterprise Architecture: Our New Bread and Butter
To be effective, EA must be built upon solid DevOps methodology. So architects need to get regular input from the teams that will be implementing their strategies.
We're talking feedback from the engineering, development, operations, and business departments.
Moreover, EA architects need to start embodying the agileness of the other teams, by preparing to deliver interim architectures in short periods of time like weeks instead of months.
The speedy turnover will help eliminate the dreaded lifeless PowerPoint slides that no one uses, instead, we'll be seeing deployable, flexible, and testable architectures.
The Cloud: The New Headquarters
The next-generation infrastructure is cloud-based and mobile, and EA needs to be the same.
At its core, EA is all about creating a seamlessly-running well-oiled machine of an enterprise, so moving everything to the cloud removes many of the inevitable on-premise friction and gives you the flexibility an enterprise needs.
DevOps and Enterprise Architecture: How Do They Work Together?
Due to the rise of "Agile" culture, the approach to organizational efficiency shifted from slow and steady to fast and flexible.
Thus, agile groups now aim to cut down on any wasteful processes to maximize deliverable outputs.
With speed becoming the new ultimate goal, EA comes in to re-conceptualize any "slow" designs or smoothing out any rough patches in the communication channels.
Overall, Devs keep Ops busy and on their toes by producing new ideas, and Ops implements those ideas, making Devs look their best. The EA creates and maintains better structures to ease the interactions between the Devs and the Ops.
But what does that actually look like on the ground level?
Through the following main components of an agile enterprise, here's how DevOps and EA work together.
1. Automation
Automation can make or break an agile enterprise.
If the goal is to scale upwards at competitive levels in the true shark tank that is the tech-aware modern enterprises, then automation is the priority.
But in order to reach high-levels of efficient automation, it needs to be thoroughly exposed and scrutinized by the EA team.
EA using the best practices in the architectural subsets of information, data, and security will be able to provide the best tailored EA implementation plans for your DevOps teams.
2. Analytics
The integration of feedback—as previously stated—is a fundamental element of DevOps.
Taking into account the pressures of agile environments, the feedback has to be sent and received in truly astonishing speeds.
The only way to reach that high goal—and stay there—is by hooking every piece of quantifiable measurements, having their data entered in real-time, and making this data accessible to the EA team.
EA management tools will track the performance metrics related to technological processes as well as the maintenance personnel responsible for those tasks.
3. Sharing
DevOps tools wouldn't be effective without a smooth sharing system in place.
EA helps with creating that flawless communication system so DevOps can perform up to the high standards of quality assurance set in every successful agile enterprise.
EA closes the circle of receiving key insights from the DevOps teams' feedback by sending back a better and more enhanced architectural structure for them to implement.
Ready for Your Enterprise to Soar Above the Competition?
And we're ready to show you the way.
Now that you know what DevOps tools and EA is all about, you can take it to the next level by taking an in-house training course at your location that is tailored for your business. Get in touch today to get started!