Enterprise Architect: Career Profile & Pathway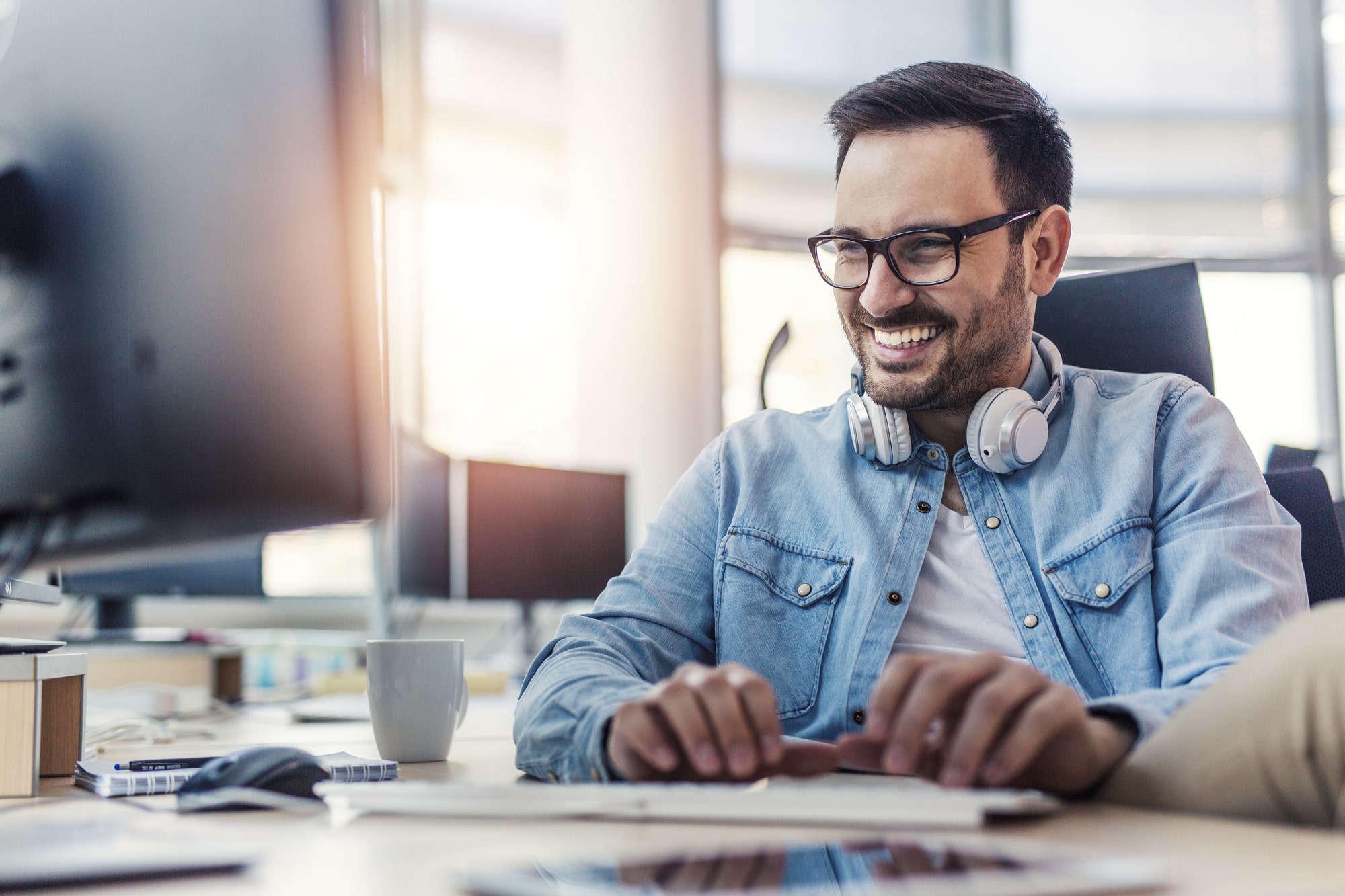 Enterprise Architect: Career Profile & Pathway
Interested in pursuing a career as an Enterprise Architect? Check out the career profile and the pathway to get you where you want to go here!
Keyword(s): enterprise architect
Since the dawn of the Digital Age, businesses have scrambled to make the most of all that technology. We've seen the Internet boom, and it continues to grow. Over time, information technology (IT) has become an essential part of business operations.
Still, many businesses have found that their IT solutions aren't optimal. At the same time, 49% of business leaders in 2018 expected their IT budget to increase. It's clear that though there's a lot of work to do, IT isn't going anywhere.
In fact, that's why businesses are starting to hire people to fill the position of the Enterprise Architect. An Enterprise Architect has many important responsibilities under his or her role.
This position is fairly new, though, so you might not have heard of it before. If you're interested, though, you've come to the right place. Keep reading to discover the ideal career path to becoming an Enterprise Architect.
What Is the Point of an Enterprise Architect?
These days, many businesses are working with IT solutions they don't even understand. Sometimes, they might not even be using everything offered by the software they pay for. Especially for large corporations, this can be a huge waste of resources.
That's where an Enterprise Architect can come into play. As an Enterprise Architect, your responsibility is to the entire company as a whole. Though that can seem intimidating, there are specific processes and tools at your disposal to streamline the work.
In fact, that's what you'll be doing for the company - streamlining their work. The ultimate goal of an Enterprise Architect is to increase efficiency and decrease cost.
Many experts recognize that an Enterprise Architect maximizes organization within a company. This organization leads to an increase in productivity and even workplace morale. If those are both causes that you can be passionate about, then this is the right career for you.
Can I Have an Established Career Before Becoming an Enterprise Architect?
As a matter of fact, it's actually a good idea to have a stable career under your belt before pursuing a role as an Enterprise Architect. This position requires a ton of technical knowledge and experience. An Enterprise Architect is not going to be a graduate fresh out of business college.
An Enterprise Architect needs two sets of skills: technical skills and communication skills. They need to be able to understand what systems and processes a business's IT department is running. Plus, they need to deeply understand the operational and interpersonal relationships between all business employees.
In other words, they need to have spent some time behind a computer. If that means they start their career as a data analyst or an IT systems director, so much the better.
What Skills Does an Enterprise Architect Need?
As mentioned above, a successful Enterprise Architect is going to have thorough experience with both computers and people. They need to be able to optimize an entire business operation, after all. That means an Enterprise Architect is going to have experienced, well-rounded professional skills.
To start, an Enterprise Architect definitely needs the technical skills to optimize IT solutions. They need to understand software integration and information architecture. They need to be able to work with big data and with simple messaging software.
In addition, an Enterprise Architect is going to be working on one project after another. Their organizations and project management skills need to be near perfect. It's likely they'll be leading a team, too, so leadership skills are desirable.
What's It Like to Be an Enterprise Architect?
Since an Enterprise Architect is going to be working on a project-to-project basis, life can get interesting. An Enterprise Architect, in other words, needs to be able to adapt to a flexible lifestyle if he or she wants to last in this position.
An Enterprise Architect can expect a schedule that is constantly placing new demands on him or her. There might be some weeks where most of the time will be spent collaborating and communicating with fellow employees. There will definitely be long nights sitting in front of a computer.
An Enterprise Architect, though it's a high position in a company, is somewhat of a catch-all position. When a CEO wants to ensure a certain operation is optimized, for example, the Enterprise Architect will be called. An Enterprise Architect, at the end of the day, is there to ensure everyone is making the most of their time on the job.
How Can I Become an Enterprise Architect?
Becoming an Enterprise Architect is no easy ride. Since an Enterprise Architect is so well-versed in many areas of a business's operations, it's a good idea to have some experience as a professional in the workforce.
Plus, many Enterprise Architects have learned the value of specific training for their position. That's why there are even Enterprise Architecture programs and certifications available. Today's workforce is beginning to recognize the crucial role of an Enterprise Architect.
If you're experienced enough already to consider becoming an Enterprise Architect, you still need to get some training. That's why you should read more information about obtaining an Enterprise Architecture certification soon.
Start Your Journey To Become an Enterprise Architect
At this point in the article, you should have a pretty good idea of the career path for an Enterprise Architect. It's true that you need substantial training just to get noticed as a potential candidate. In other words, you need to find the ideal educational program that suits you.
Well, the good news is that you've come to the right place by reading this article. We know how important it is to find the right education for your career and your future. We believe in equipping students with the knowledge and resources they need to succeed in today's modern business.
That's why we encourage you to stop putting your new career path aside. It's time for you to invest in yourself and in your ideal future. Check out our training courses available online today, and you can get started on your new career in no time.