Enterprise Architect Training: Your Guide to the Top Online Courses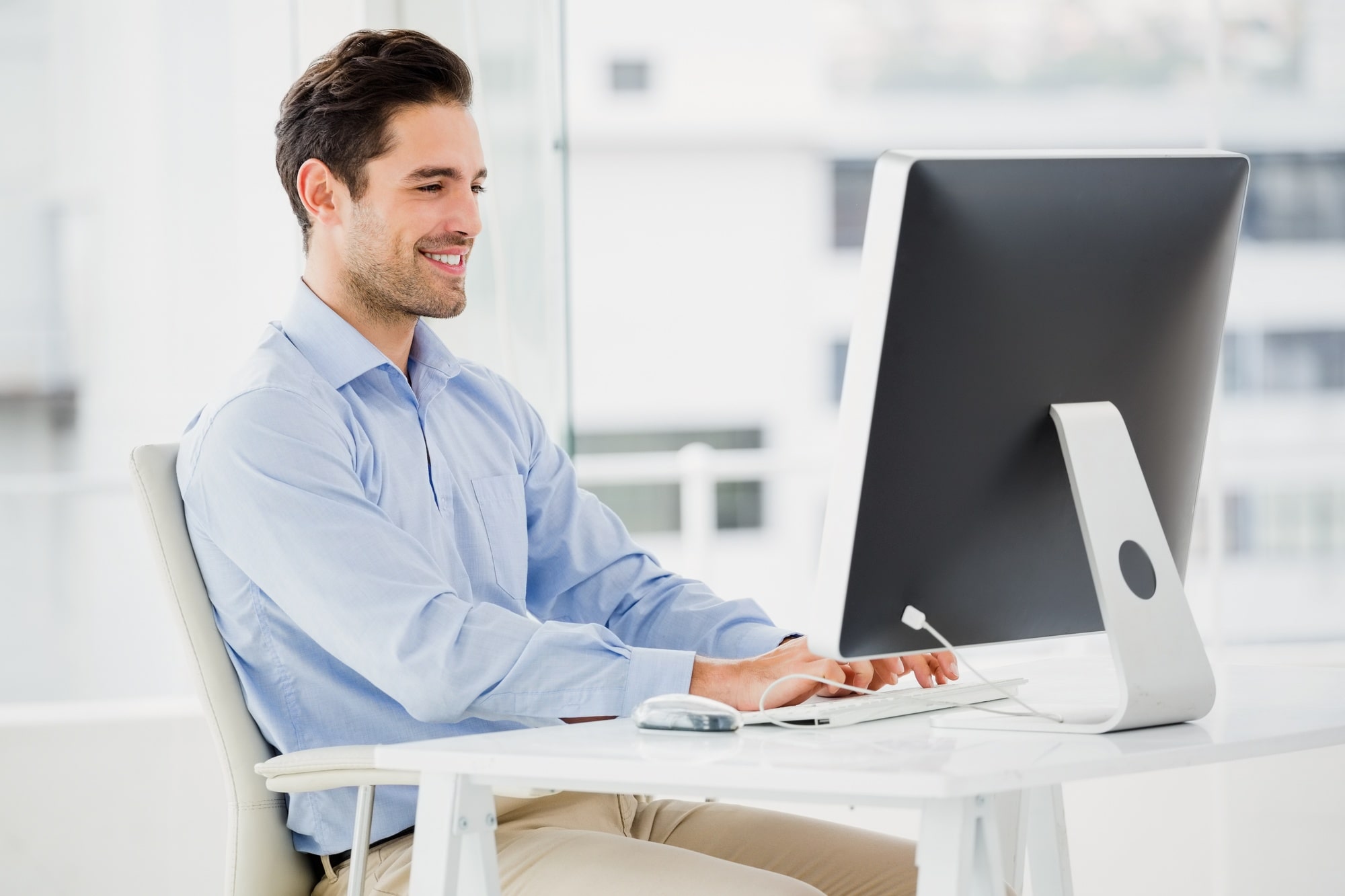 Enterprise Architect Training: Your Guide to the Top Online Courses
Get your guide to the top online courses for enterprise architect training here!
Keyword(s): enterprise architect training
You have plenty of technical experience as an IT professional in your industry. You've done the research and understand the position. You're ready to pursue a career as an enterprise architect.
Well, congratulations. The position of an enterprise architect is highly-respected and valued in today's market. It's no secret that enterprise architects maximize organizational value of a company, after all.
Still, you might not know where to start when it comes to finding the best enterprise architect training. There are a lot of different courses and programs that promise to be the best ones available. There are even different types of enterprise architect certifications.
So, how can you choose? Perhaps your only expectation is that the courses are offered online. The good news is that you've come to the right place by reading this article.
Detailed below is your complete guide to finding the best online enterprise architect certification.
What Do You Need Before Enrolling in Enterprise Architecture Training?
As you probably know, working as an enterprise architect is a very demanding position. A successful professional in this role understands many levels of an entire corporation's operations.
In other words, it's common for enterprise architects to have qualified experience in a related field beforehand. This role requires a lot of technical understanding that can't necessarily be mastered by education alone. You need to have solid IT-related work experience before you expect to become an enterprise architect.
The good news is that you can kill two birds with one stone if you're ambitious enough. Many students in enterprise architecture training courses are currently working, anyway. You might as well get a respectable position in IT while you go through your online training courses.
For example, many enterprise architects have experience working as data analysts or IT service managers. If you're ready to start this new, top-dog career path, make sure you have all the knowledge and skills in your toolbelt. After all, you'll need to work with everything from software integration to big data analysis.
Plus, there are many skills crucial to enterprise architecture that can't be "taught." These include the necessary skills like project management, interpersonal communication, and leadership. In other words, you have to know how to navigate social processes as well as the technical IT ones.
Characteristics of a High-Quality Online Enterprise Architecture Certification
Perhaps the time has come for you to invest in those enterprise architect training courses. Perhaps you're absolutely set on taking those courses from a qualified online source.
Well, you definitely need to make sure that resource is trustworthy. Do plenty of research about your potential training center, instructors, and courses.
Today's Top Enterprise Architecture Certifications
It's understandable that not many IT professionals are looking to become an enterprise architect. The training alone can be taxing if you're underprepared. If you're ready to take your career to that level, though, you're in luck.
There are several top-quality enterprise architecture training courses available these days. Many of them are offered completely online. Plus, they're completely respected and valued by those companies needing enterprise architects.
These companies are definitely ready to hire certified enterprise architects, too. In 2018, 49% of business leaders recognized that they've continued to increase their IT budget year after year. Take advantage of their need for an organizational enterprise architect role.
Did you know that Amazon provides applicable training courses? Amazon Web Service (AWS) is well-respected in today's market.
Perhaps you've heard of ITIL Master. This organization has expertise in training professionals for IT service management. They have courses that directly relate to the role of enterprise architecture for anyone to check out.
Finally, don't forget about this site! The Open Group Architecture Framework (TOGAF) specializes in training IT professionals just like you. That's why we encourage you to stick around and make the most of our training courses. Keep reading for more information about them.
How To Prepare for Your Training
When you're ready to invest in your future as an enterprise architect, there's still some work to do before getting certified. Even if you consider yourself an excellent student, take the time to really prepare for your training course. This is true, in particular, if you haven't enrolled in any formal training in a while.
After all, enterprise architecture is a highly complex field. Staying organized and managing your time well could be crucial to your success in these training courses.
For one thing, it's a good idea to do a little shopping before you start your training program. Invest in high-quality office supplies that will help you stay organized while you're studying. It would be a shame if you ran out of highlighters right when you're preparing for an exam, for instance.
Plus, make sure you're leaving yourself plenty of time to make the most of your training courses. If you have a regular job still, clear up your evenings and weekends. If you need to arrange for childcare, do so ahead of time to save yourself a headache.
You might have to significantly reduce your lifestyle habits to compensate for your focus on this training. Don't worry, though. Investing your time, energy, and even money in these courses will definitely pay off in the long run.
Find High-Quality Enterprise Architect Training Courses Available
At this point in the article, you should feel pretty comfortable with choosing your ideal enterprise architect certification. There are a lot of ins and outs when it comes to navigating today's Digital Age, but you can handle it. It's time you invest your time and energy into a career you can be proud of.
That's why we're here for you. We believe in the value of educating today's professionals to make the future a better and brighter place. We know how important it is to find the best online courses available when you're ready to get educated or certified.
In other words, we encourage you to check out what we have to offer. We have a high-quality, tailored enterprise architect training courses on our site. That's why you should check out exactly what training courses we offer online today.