Why Every Enterprise Architect Should Learn, Know, and Love TOGAF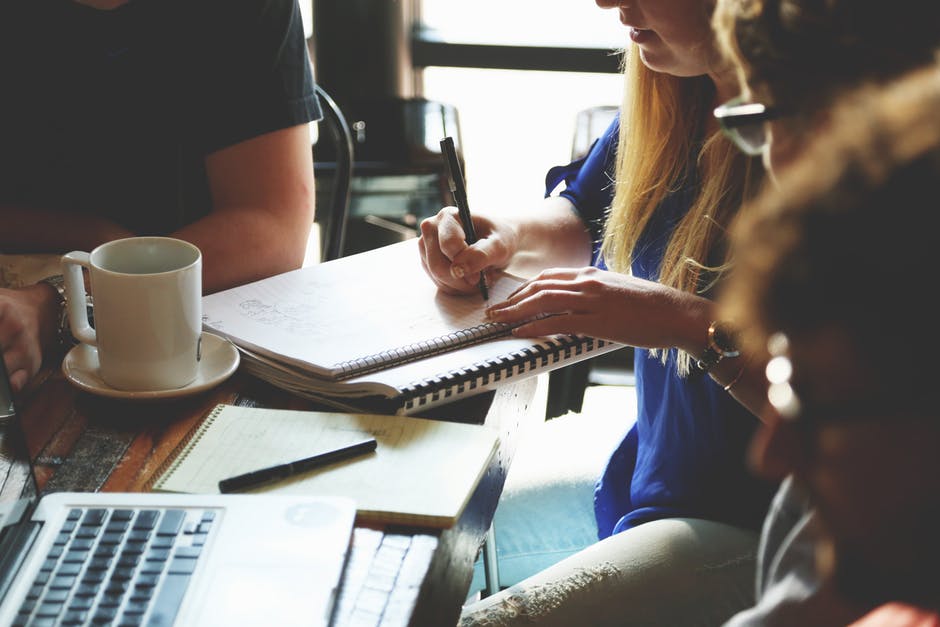 Why Every Enterprise Architect Should Learn, Know, and Love TOGAF
TOGAF (The Open Group Architecture Framework) is a world leading framework. Here are some of the reasons that every enterprise architect should learn TOGAF.
Keyword(s): Learn TOGAF
Now more than ever, in the wake of a global pandemic, organizations need to have a flexible approach to changes in their operational structures.
To make these changes in IT infrastructure happen, it takes an enterprise architect. For these professionals, fluency in TOGAF (The Open Group Architecture Framework) sets them apart. TOGAF certification has great benefits to the organisations they work with.
Is your organisation looking to hire an enterprise architect? You might be wondering whether TOGAF certification is important. Or perhaps you're an enterprise architect wondering if you should learn TOGAF?
Read on to find out how TOGAF can revolutionize the process of digital transformation and IT growth.
8 Key Reasons to Embrace TOGAF
Businesses need a clear picture of their existing IT architecture before being able to plan and establish strategies for development. TOGAF provides that insight, as well as a clear plan to take a business where they want to go.
The process of business development must take into consideration the needs of all departments. Using TOGAF as a framework for change will highlight any problem areas before the process begins. This allows corrective action to happen in advance.
Enterprise architecture may be a new concept to organisational decision-makers. You may not be familiar with the advantages of enterprise architecture development. Here are eight ways that TOGAF benefits a business.
1. Efficient Enterprise Architecture Development
An organisation's architecture maps out the essential elements that contribute to its functioning. These include:
IT infrastructure
IT departments
Investors
Stakeholders
With a quick-shifting marketplace, organisations need to adapt their strategies or get left behind.
The evolution of technology affects how a company is structured and functions. The creation of new company architecture takes a great deal of effort, time, and know-how.
A certified TOGAF enterprise architect is trained to design strategies that are effective and can bring about quick change. As they have the right knowledge, they reduce the inherent risk that comes with change. They cut down on wastage of time and effort, and save the organisation money.
2. Futureproof Your Organisation With TOGAF
TOGAF-based architectures can be used over, and over again. A company's blueprint is created once and can be reused, changed, and refined. As the TOGAF framework is updated, new methodologies and tools are made available to enhance the efficiency of businesses.
3. Worldwide Common Technology
TOGAF makes use of common and concise terminology that remains standard across the world. This streamlines communication between professionals and fosters collaboration between industries.
Simplified communication frees up professionals to focus on solving company-wide problems. It helps identify errors, and efficiently provides practical solutions.
4. Affordable TOGAF Certification
True affordability can only be measured accurately against the long-term benefits of a product. TOGAF provides efficiency that helps businesses save effort, time, and money.
A TOGAF Certification doesn't expire. As TOGAF is updated, certified professionals will be able to enhance their knowledge.
For an up-to-date cost and full course info, browse our upcoming course information.
5. Applicable to All Businesses
All types of industries can benefit from a structural architecture created using the TOGAF tools. TOGAF is a flexible tool that can be used to build a unique framework for your enterprise, regardless of your industry sector.
6. TOGAF Online Training & Certification
As all TOGAF education happens online, you can tackle sections at your own convenience. Online education has benefits. It is cheaper than the alternative of travelling to attend courses. Fitting in further education around your schedule is more possible now than before.
You can choose to do the full course, or just take the examinations in your chosen discipline.
Employers can upskill their employees using a single resource. This can happen without the expense of travel and accommodation.
7. TOGAF: A Continuous Evolution
The TOGAF system is a perfectly balanced synergy between the stable framework at its core and updated tools. The core remains intact with few changes. The tools and techniques are continually improved and added to.
This provides a seamless working experience for TOGAF-trained employees even in the light of a continuously evolving product.
8. IT Professionals Mark of Trust
TOGAF enterprise architecture certification carries a validation of credible knowledge as an IT industry professional. TOGAF certification carries weight with corporate giants and prominent organisations.
When hiring a TOGAF certified professional, an organisation can be confident in the changes proposed in their IT infrastructure. They can move forward confidently, knowing the changes will reduce redundancies, improve usage, and increase effectiveness.
Learn TOGAF, Get Certified
EA professionals should be aiming for a TOGAF certification as it's a clear indication of being top in the field. The TOGAF certification is without equal due to its return on investment, as well as versatility and longevity.
TOGAF certification is globally recognized. Not only does it foster a high level of trust from organisations, but from colleagues, employees, and customers. This trust reduces friction through the process of enterprise architecture.
A TOGAF certification demonstrates your top-level skills and adds weight to your reputation.
Looking For In-house Training?
Are you looking to upskill your employees in TOGAF® 9.2, ArchiMate® 3.1 or IT4IT™? We offer group training at your venue or online. Contact the Architecture Center Ltd. for a tailor-made quotation.
TOGAF: The Ultimate Enterprise Architect's Toolkit
As an enterprise architect, taking the step to learn TOGAF and become certified will open doors of opportunity for you in all industries. Companies need solutions that are efficient, effective, with a quick turn-around time.
By hiring a TOGAF certified professional, they know they'll be getting the quality input and assistance that they need. A TOGAF certification is an investment in yourself that will bring a rewarding return of new opportunities.
If you're ready to step into the next level of professional development with a TOGAF certification, contact us to make it happen.