What Is Enterprise Architecture? Understanding the Framework For Digital Transformation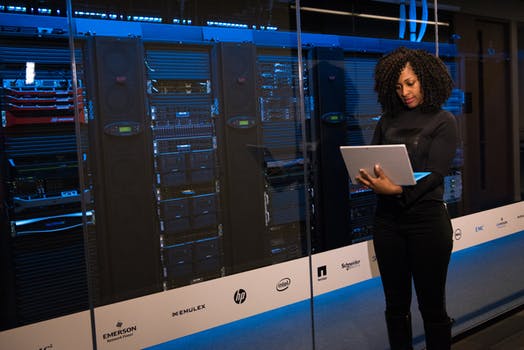 What Is Enterprise Architecture?
What is enterprise architecture? Find out what you need to know to understand the framework for digital transformation here!
Keyword(s): what is enterprise architecture
Businesses with inefficient systems on average tend to lose 20%-30% of their revenue each year.
Every business today depends on technology for a lot of the activities that lead to productivity. As information and technology (IT) progress, systems inevitably grow complex. Applications, servers and other types of business software must all communicate effectively to help your firm achieve its objectives.
To manage this complexity, organisations are turning to enterprise architecture (EA). But exactly what is enterprise architecture? The following is a guide to help demystify EA.
What Is Enterprise Architecture?
When you look at different businesses, you'll find that each one looks at EA differently. As a result, there is no single definition outlining what EA is.
At its essence, EA is a collection of components (including the relationships that exist between them) and the operating principles that guide a firm's IT infrastructure.
In today's world, companies rely more on technology to enhance collaboration across diverse operational segments. It takes thought out technological planning to facilitate the collection and storage data, provision of customer service, among others.
Consequently, when you take the technology involved in each of these business functions, it gets to add up. EA helps manage the entire collection of these individual technological components. When the entire IT collection as a whole runs smoothly, then your business will deliver an exceptional customer experience.
An enterprise architect is the person in charge of overseeing EA on a day-to-day basis. Due to the role they play, enterprise architects are a critical element of your firm's digital transformation and strategy.
It's important to note that the outcome of any EA should not be judged solely according to the organisation aspect. A good EA should help you translate your business strategy into real solutions you can track and measure.
A Brief History
An enterprise architecture framework (EAF) is the guideline you use to create and use EA in your business. Although many people assume that EA came about after John Zachman published the Zachman Framework, EAFs have a much earlier origin.
EAFs came about after IBM launched the business systems planning (BSP) approach in the 1960s. The BSP focused on the technical aspect of IT, like how to deploy your servers and other hardware. The BSP approach took a top-down element, and it outlined a series of steps a company could follow when designing its EA.
The 1980s-1990s
The 1980s through to the 1990s is where EA as a concept really took root. Several theories were published during this era. Examples include the IBM sponsored PRISM in 1986, the Zachman Framework in 1987, and NIST EA in 1989.
The framework theories that came out during the late stages of the 1980s to the 1990s added new elements. These new ideas touched on data integration and applications which had begun arising as systems became more sophisticated.
Examples of the frameworks that came to be at this time include the TAFIM and Steven Spewak's Enterprise Architecture Planning.
The most recent era in EAF development starts from the late 1990s to today. The new frameworks published in this period focus on moving beyond IT to bringing together diverse layers of a company's system. These frameworks touch on applications, overall strategy, and business needs, among others.
Some of these newer frameworks include the FEAF (based on Spewak's EAP) and the well-known TOGAF. Despite the differences in all these approaches, these frameworks share a common origin point that is the BSP approach.
Benefits
There are a few advantages to adopting EA that help explain the 'why' behind such a design approach. These include:
1. Better Agility
There is no question about it; today's organisations needs to be agile or face extinction. If your firm doesn't spend money on projects that go to supporting the current strategy, you will end up wasting precious competitive advantage.
EA helps your business remain agile by ensuring that you can respond to new developments in the market without affecting your existing operations. Through EA, you can better understand what drives your business, and this becomes useful when you need to tweak your performance.
2. Effective Execution of Strategy
EA is at its best when it takes all the complex aspects of IT strategy, business needs, and technology and turns them into a tangible output. Every unit in your business can get to work better with IT using EA, and that helps deliver speedy results aimed at moving your strategy forward.
3. Efficient Use of Your IT Resources
EA lays out the roadmap for your data, technology and existing systems. When anything goes wrong, you can quickly narrow down the source of the issue.
Since EA gives you a clear picture of the relationship between all your systems, you can better understand how they depend on each other. That degree of insight can enable you to efficiently maintain, manage, and upgrade any part of the system.
4. Better Communication and Planning
A well thought out EA will help you realise the issues you need to prioritise when developing your operation plan. Furthermore, EA can help you manage any change that comes about as part of your planning process.
EA enables you to identify and introduce new, but necessary systems and the capabilities to use them. As a result, it becomes easier for your firm to move from the old systems to new ones with minimal friction.
Such clarity can also promote communication between procurement, budget and other relevant teams that leads to effective planning.
Another essential aspect of communication that benefits from adopting EA is the interaction between stakeholders. Since EA lays out an overview of the company's functions, each stakeholder can synthesise their needs in light of the big picture.
That cross-functional insight into how the business is running becomes very crucial to aligning teams. Whenever any change needs to take place, all any stakeholder needs to do is use EA to understand how the changes will affect them.
Make Your Organisation More Efficient
When your firm relies on inefficient systems, you end up losing a chunk of your revenue each year. Technology is one area in which complexity can arise unnoticed. To check such complexity, businesses are turning to EA. But unless you can accurately answer the question 'what is enterprise architecture?' you will not get the best value out of the framework you choose to use.
Architecture Center Ltd has a highly experienced team of consultants and trainers ready to help you get the most out of EA. Talk to us today and learn how your organisation can run efficiently and stop losing its revenue.