How to Land an Enterprise Architect Job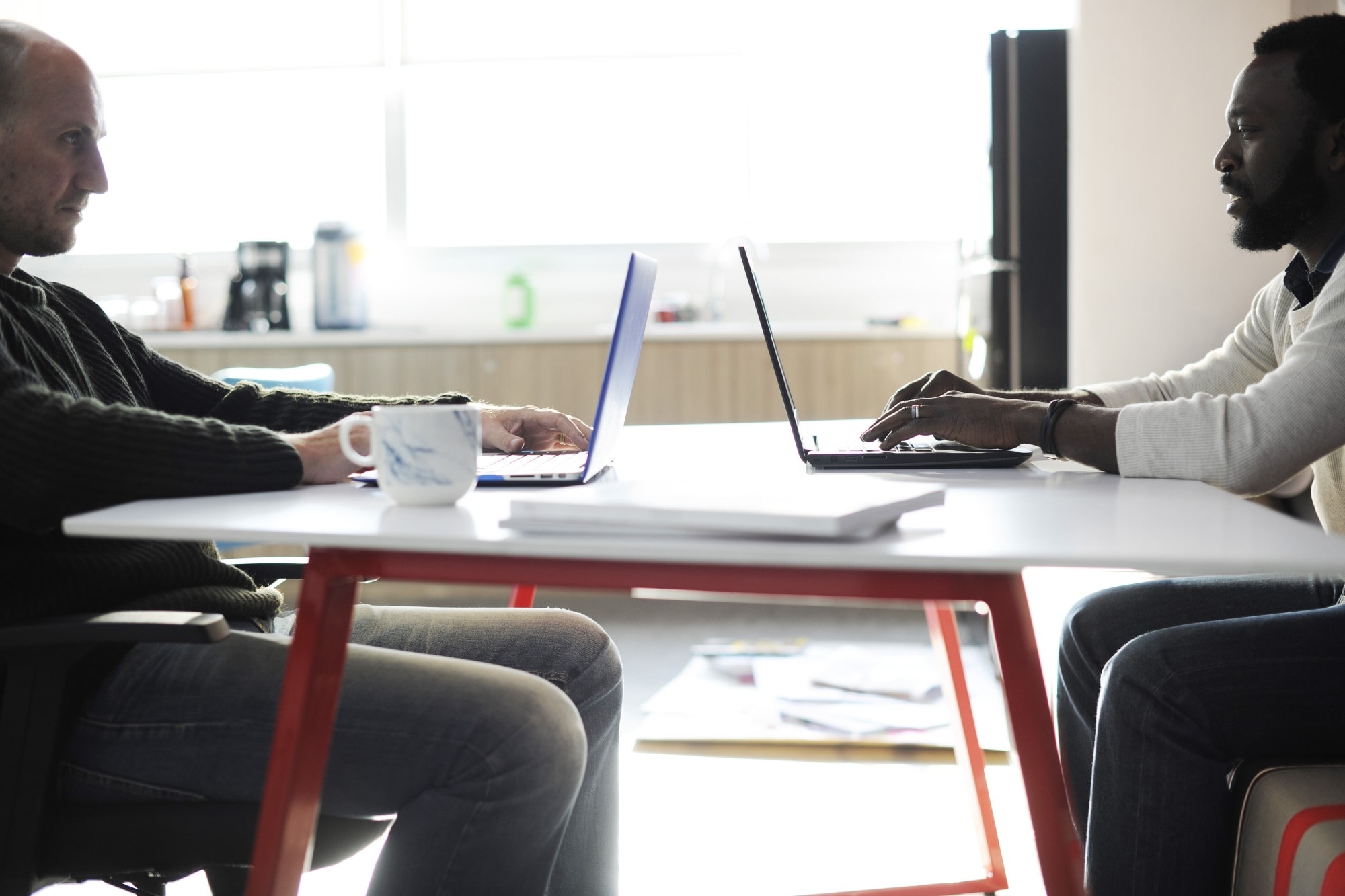 How to Land an Enterprise Architect Job
Are you in the process of applying for a career in Enterprise Architecture? Here's how to beat the competition and get the Enterprise Architect job!
Keyword(s): enterprise architect job
Learning enterprise architecture allows you to develop long-term IT strategies for organisations. The main purpose of an enterprise architect job is to support the business strategy. EAs provide directions for technology and applications towards technology infrastructure.
An enterprise architect job requires them to define every part of the technological flow. EAs are responsible for IT and IT-enabled processes running smoothly from start to finish. Which makes this a significant role for any organisation to have.
There are different routes to becoming an enterprise architect. It is necessary to have a wide range of technological fields. It allows anyone to start from anywhere within the industry.
It's also key to learn about the varying areas over the course of your career. The enterprise architect career path pays well but demands dedication and flexibility. To learn more about how to become an enterprise architect, continue reading.
The Good Thing About Being an Enterprise Architect
You should expect long hours and responsibilities with an enterprise architect job.
EAs are able to oversee and help decide the paths that companies take. They ensure that their technology infrastructure remains current. Progressive companies help you work alongside leading-edge technology and try new things.
The enterprise architect education requires a high-level perspective and operates at a high-level.
Only 5% of industries offer the enterprise architect position. Yet, the role could be defined under a different name. Essentially, the role handles the overall management of the IT department.
The average base salary for EAs is up to £72 551 a year with a chance for other bonuses and profit sharing. Companies with EAs hire them as full-time employees, securing your position once you reach that level. The full salary ranges from £50 000 to £101 000, with the higher-end salaries often achieved toward the end of your career.
What Being An Enterprise Architect is Like
Learning enterprise architecture involves a lot of technical knowledge. Yet, there are many other skills that make for a successful EA. Some require more natural-born skills while others can be honed until mastered!
The most successful EAs are inspirational and motivational. You need to be capable of inspiring the teams you work with. Remember that the right amount of motivation will help everyone get the job done.
Communication is key and the success of every project depends on it. You must know how to effectively communicate the plan you have for the team and the future success of the company. Ensure that every team member and other teams know what is happening and when.
Be open to negotiation and finding alternatives before making any big decisions. None of your ideas should be final since other departments may have contradicting ideas. You may also have limited resources, so negotiating will be necessary.
With an enterprise architect career path, you'll have plenty of opportunities to problem solve. But you'll also need to understand both the business and the technology sides. You'll need to know what different technologies are within reach to make your job more efficient and agile.
What Responsibilities to Expect with an Enterprise Architect Job
Enterprise architects work on transformational programmes across different portfolios. They manage many different meetings and projects at a time. It requires having the ability to not only multitask but to balance the needs and wants of the company.
EAs are responsible for companies' architecture strategies. No aspect of IT architecture goes unturned. You'd be responsible for determining the strategy's current state, transition and designated path.
It's beneficial to moderate architecture review boards as well. People regularly meet on them to discuss the current architecture and ways to improve them. You'd have the responsibility of approving or denying those changes.
You can also expect to manage the portfolios of companies' health and status of their IT infrastructure. Be apart of any governance committees, as they make the decisions on standards, policies, and protocols. And define any technology life cycles by determining how certain changes will be implemented.
Routes to Landing an Enterprise Architect Job
Enterprise architects have many different routes to reach this position. Most system admins, programmers, network managers, product owners, and DBAs can be filtered into the role. You don't need to know how to become an enterprise architect to still end up as one year down the road.
The best way to begin the work to becoming an EA thru volunteer work. Participate in meetings, volunteer to be apart of committees and team leaders, and continue learning about all aspects of technology. Improve your knowledge of IT and understand the business domain companies operate in.
For example, if you are a DBA, you can learn more about cloud and programing. You'll earn a greater overview of these departments of the business work. This is all very important for a successful enterprise architect career path.
Also, consider a certification in a world-renowned framework for enterprise architecture. Doing so can cut down the time it takes to reach an EA level, significantly. It will also add tremendous value to your career.
Bottom Line
The missing role of every company is the enterprise architect job.
Industries need EAs to survive and succeed in this digital era. It requires a technical and detailed eye, good judgment, and plenty of flexibility. But you have the tools — use this article as a guide towards becoming that mandatory function for enterprises around the world!
Are you considering a career in enterprise architecture? Contact us today to enroll in your first enterprise architect course!