How to Create a Thriving Agile Organisation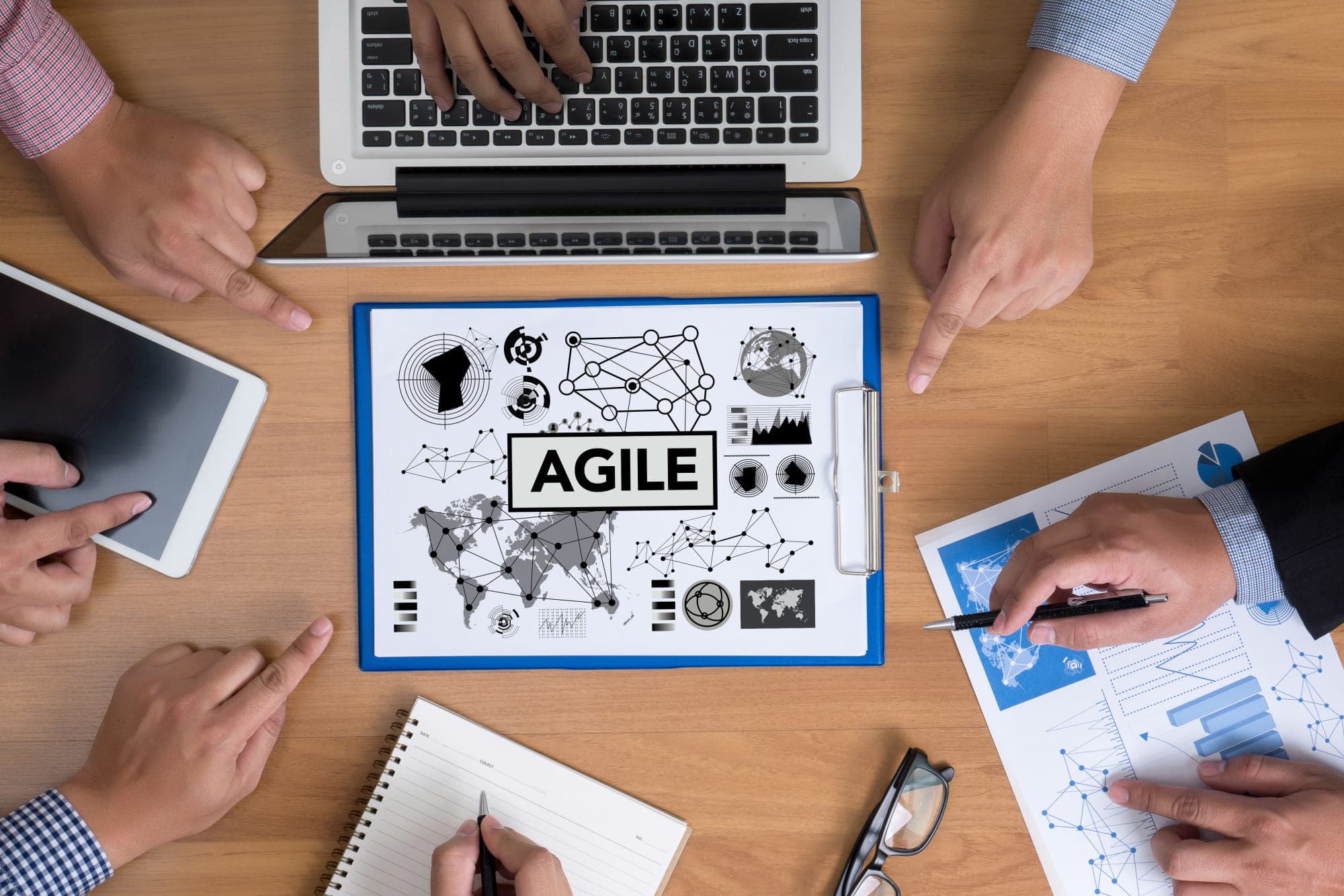 How to Create a Thriving Agile Organisation
With lower risk associated and the demand to compete in today's marketplace, explore how to reap the benefits of creating an agile organisation.
Keyword(s): agile organisation
Agile transformation is a major pathway to success in the saturated markets of today.
Numerous organisations have already abandoned the rigid Waterfall approach. In its place, they've adopted Agile best practises. This move makes a lot of sense in the light of shifting demand and technological acceleration.
Indeed, Agile companies tend to outperform those that lag behind in terms of transformation.
But, making such a transition is far from a cosmetic procedure. Changes run deep and affect all levels of the company. There's a slew of moving parts to juggle.
That can surely make becoming an Agile organisation a tricky proposition.
The good news is many entrepreneurs have been where you are. They showed us what trademarks all would-be practitioners must exhibit. So, here is your actionable blueprint for joining the ranks of Agile champions.
From the Ground Up
The Agile framework is geared toward early market time and superior quality.
Development and delivery processes unravel in iterations, time-boxed periods of activity. They are called Sprints and are supposed to produce product increments.
This basic setup means you effectively break projects down into smaller bits. You gradually build the solutions, one tangible portion at a time. The chief goal is to offer something valuable to users and do it as soon as possible.
There are a couple of initial lessons to keep in mind here.
First off, you're co-creating value with users and stakeholders. Thus, you need to start gathering their feedback early on. This allows you to identify and prioritise particularly useful and essential features.
It's also a good idea to do some testing, bug troubleshooting, and prototyping for good measure. These processes aren't limited to a particular project stage. At any point in the lifecycle, they help you verify your ideas and validate the approach.
Being In Fine Balance
The next strategic goal revolves around balancing stability with dynamism.
We live in the age of process automation, digitisation, and data democratisation. Competition is rising and war for top talent heating up. Successful Agile organisations are able to capitalise on these developments.
In other words, they seize opportunities that disruptive trends and digital revolution bring.
You can think of Agile organisations as vibrant living organisms instead of well-oiled machines. This quality is evident in everything from team configuration to flexible resource allocation.
At the same time, you want to have strong fundamentals to always rely on. They remain a constant part of the success equation, as opposed to various variable elements. Performance-orientated processes and decision-making, for instance, are an absolute must.
This may already seem like a lot to handle but fret not. If you play it smart, you should be able to mitigate project risks and maximise return on investment (ROI).
A Paradigm Shift
Agile methodology is lightweight, customer-centric, and highly adaptable.
Hence, it's highly advisable to tailor it to your unique business needs and requirements. Start by taking a good look and your internal end-to-end processes. You don't have to change everything at once and how your journey will look like depends on the entry point.
Feel free to move gradually and revamp one organisational layer by one. The first steps are usually linked to areas of operation, strategy, and enterprise architecture. On the other hand, some businesses focus on the supply chain, product, and talent management.
Another smart tactic is to first commit to unit (team) changes and later expand the scope. You let people and their interactions shape your strategy, as is proclaimed by the Agile Manifesto.
While at it, you have to meet another objective: increase your ability to swiftly react to changes and adapt accordingly. This is to say you mustn't cling onto outdated strategies, processes, tools, and roles.
People Hold the Key
Once that is sorted out, proceed to change the attitudes and behaviours of people.
Firstly, get a buy-in from corporate leadership and senior management. Explain to them all the benefits of doing business the Agile way. Try to make them personally and emotionally invested.
Then, initiate a cultural shift and make sure everyone understands what the Agile mindset entails. You may have to deal with some deep-seated habits to unlock the full potential of collaboration.
Next off, foster a broader climate of innovation, experimentation, and knowledge sharing.
Set up flat team structures and define clear, accountable roles. Empower these cells as basic organisational units. Most notably, bestow them with sufficient autonomy and self-management capacities.
Moreover, unclog the channels of communication and promote transparency. Do away with vertical hierarchies and information silos. Ensure workers are comfortable with heavy user and stakeholder involvement.
Leading the Way
Agile leadership is a different kind of ballgame than conventional bossing.
You need to learn to act as a mentor, coach, and guide. Yes, this includes refraining from intensive micromanaging and top-down directives. Hands-on governance is all about showing direction and enabling action.
Bear in mind, Scrum Master plays a pivotal role here. This individual needs to be a servant-leader, always standing at people's disposal. He/she protects teams from negative pressures and keeps an eye on impediments.
Finally, leaders must remember nothing is set in stone. What works today may not cut it tomorrow.
To be Agile is to embark on a journey of constant learning and improvement. You adjust your tactics and processes based on a stream of fresh practical insights.
Following these steps propels you toward thriving business lands. You will boost your organisational health and long-term market performance.
Agile Organisation at Its Finest
Achieving organisational Agility requires you to cover quite a bit of ground.
So, make this ambitious and vital undertaking your strategic priority. Assess your present business case and come up with a game plan. Have strong reasons and logic behind your decision to become an Agile organisation.
Unite a network of fit-for-purpose teams around a shared vision. Provide guidance, sense of purpose, and all the necessary information. Establish a standardised set of practices that forward your mission and aspirations.
Integrate user and employee feedback into everything you do. Operate in short learning, deployment, and decision cycles. Nimbly respond to arising challenges and opportunities.
Contact us if you need assistance demolishing barriers and fine-tuning processes. It's time to rise above the competition!