Learn New Skills With These Online IT Courses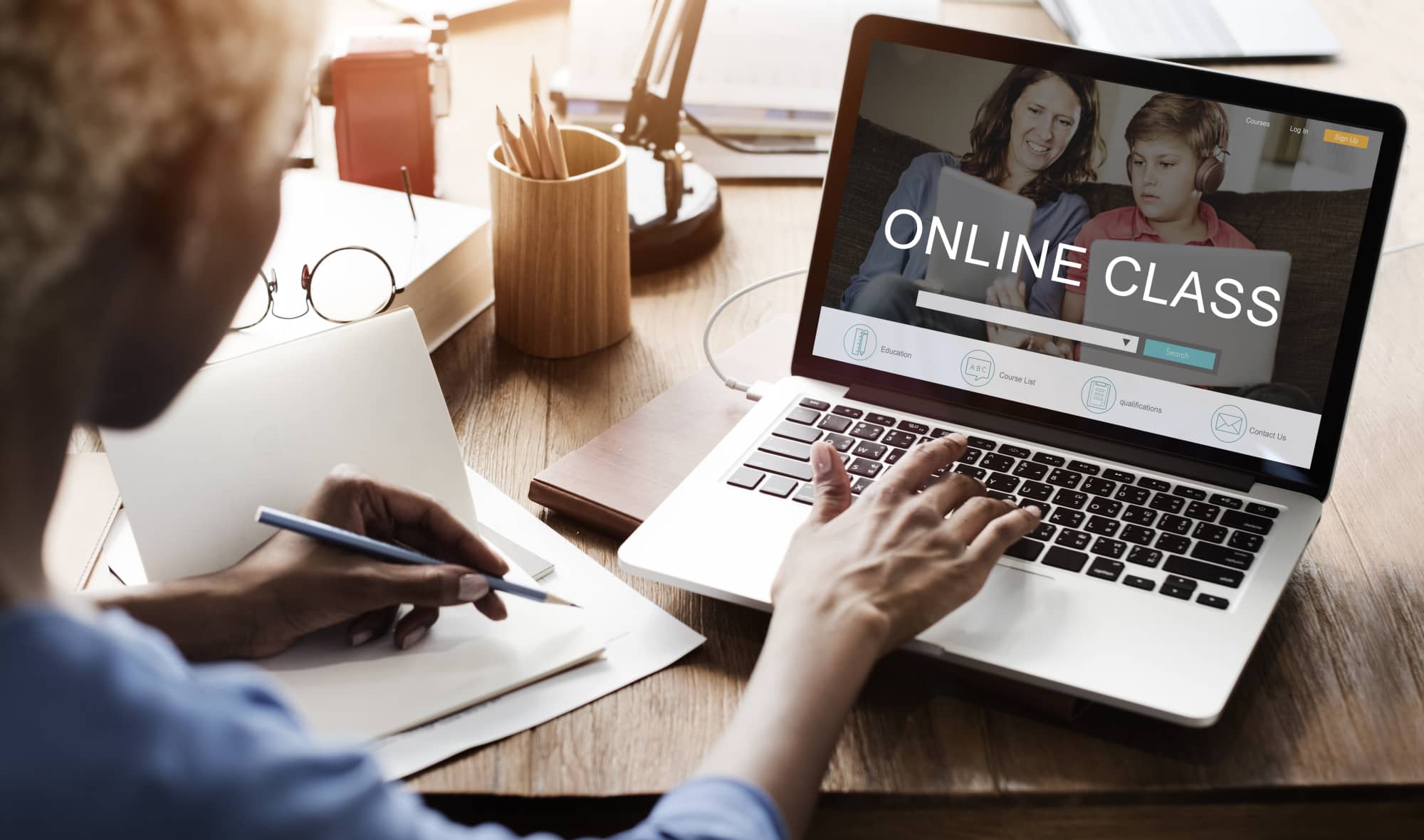 Learn New Skills With These Online IT Courses
Studying over the internet can be a lifesaver for those who have limited time. Read on to learn about online IT courses in the Enterprise Architecture field.
Keyword(s): online IT courses
With many workplaces and schools hesitant to reopen after the pandemic, you may be struggling to gain the IT courses and knowledge that you need. Did you know that you can use online IT courses to get your IT skills?
Well, you can! Online courses can be a lifesaver for many different types of people. Are you one of these?
Don't live in a large city
Nothing is open near you
You don't have a lot of time
Then online IT certifications are perfect for you. Offered for reasonable prices with reasonable time inputs, you can begin levelling up your IT skills in no time.
Keep reading to learn what the best online IT Courses are for your needs!
The Best Online IT Courses
It's important to keep in mind what you're taking your online IT courses for. Are you looking for a career change? Or maybe you already know some IT but need to transfer that knowledge to something like Enterprise Architecture.
The best course is the one that best suits your needs. Let's look at our top online IT courses!
Google IT Support Profession Course (Coursera)
This course is best for true beginners who are just beginning to transition into the IT world. With five courses they can set you up for an entry-level IT position. It will still make you versatile as a support role and can quickly get you onto the path towards higher-level positions.
At 10 hours per week, they expect you to take about six months to complete the certificate. The course costs around 50 USD a month.
Coursera offers many other IT courses, but this is one of the most well known for true beginners who may not even have a degree. It can be a fantastic resume boost to show you're serious about your new career path.
IT4IT Foundation Course (Architecture Center)
The IT4IT course is exactly as it sounds. Rather than for a beginner, or even for those with an intermediate knowledge level of IT, this is for people who already have a good knowledge of IT.
This course works as a way to update IT professionals already involved in the management and development of IT structures within an enterprise. At the foundation level, it works to prepare individuals for their Open Group IT4IT certification.
As it's not an entry-level course, the price is 890 USD. You are getting a lot more for your money with instructor-led live online classes. With personalized instruction, you'll be able to internalize concepts much quicker.
The Architecture Center says this foundation course will take just two days, or 14 hours, to complete. Now, if you're looking for an in-house course in your location, they offer that too! Just ask for the offer.
Enterprise Architecture for Managers and IT (Udemy)
For those who already have a strong background in IT but are looking to move into a managerial role, this is the course for you. It works to help you understand Strategic Business Plans and Strategic Data Models can be transformed to provide the possibility for rapid production.
It's all about designing and managing situations to keep things running quickly and smoothly. For 175 USD, you can expect a certificate in the course upon completion
The course consists of 11 hours of on-demand video so you can watch it when it suits your lifestyle. There are also 21 downloadable resources to assist you in your absorption of knowledge. With lifetime access to the course, you don't have to worry about logging in at a specific time or paying a monthly fee.
IT Project Management (edX)
If you're after those higher salaries that come with project management, this edX IT Project Management course from the University of Washington can help you get there. Best used as a stepping stone to higher-level certifications, this course is an excellent resume boost.
You'll learn everything you need to know about managing a Project Management Office, as well as how to provide a company further value. They will outline the strategies to use when it comes to choosing which project plans align best with the company's needs.
At 597 USD this course comes right in the middle of the more entry-level courses and the high-level courses. EdX estimates that with just 2-5 hours a week of study you can finish the series of three courses in about 5 months.
TOGAF 9 Course for Certification (Architecture Center)
For anyone who is looking to master IT, TOGAF certification is the way to go. Designed for all different professionals from Data Architects to Operational Managers, this course can benefit you.
Primarily it is for anyone interesting in Enterprise Architecture. This comprehensive course will provide you with the means to design, plan, implement, and govern an enterprise information architecture.
This course includes the Level 1 (Foundation) and the Level 2 (TOGAF 9 Certification) sections. The course is 1590 USD, and like other Architecture Center courses, includes live instruction. The price includes the course literature, training materials, access to the online training program, a certificate upon completion, and an exam voucher for the TOGAF 9 Combined Exam.
It is expected that the course will take around four days to complete (about 28 hours).
What Should I Learn Next?
Now that you know the best online IT courses out there, did you know you can be certified in other things online? There's a whole digital world out there that can help you level up your skills.
With live courses and a global outlook, you can find all sorts of courses at the Architecture Center. Find what works best for you and your team today!